Rocky Mountain National Park Colorado Estes Park c. 1951 tourist park map
Brian DiMambro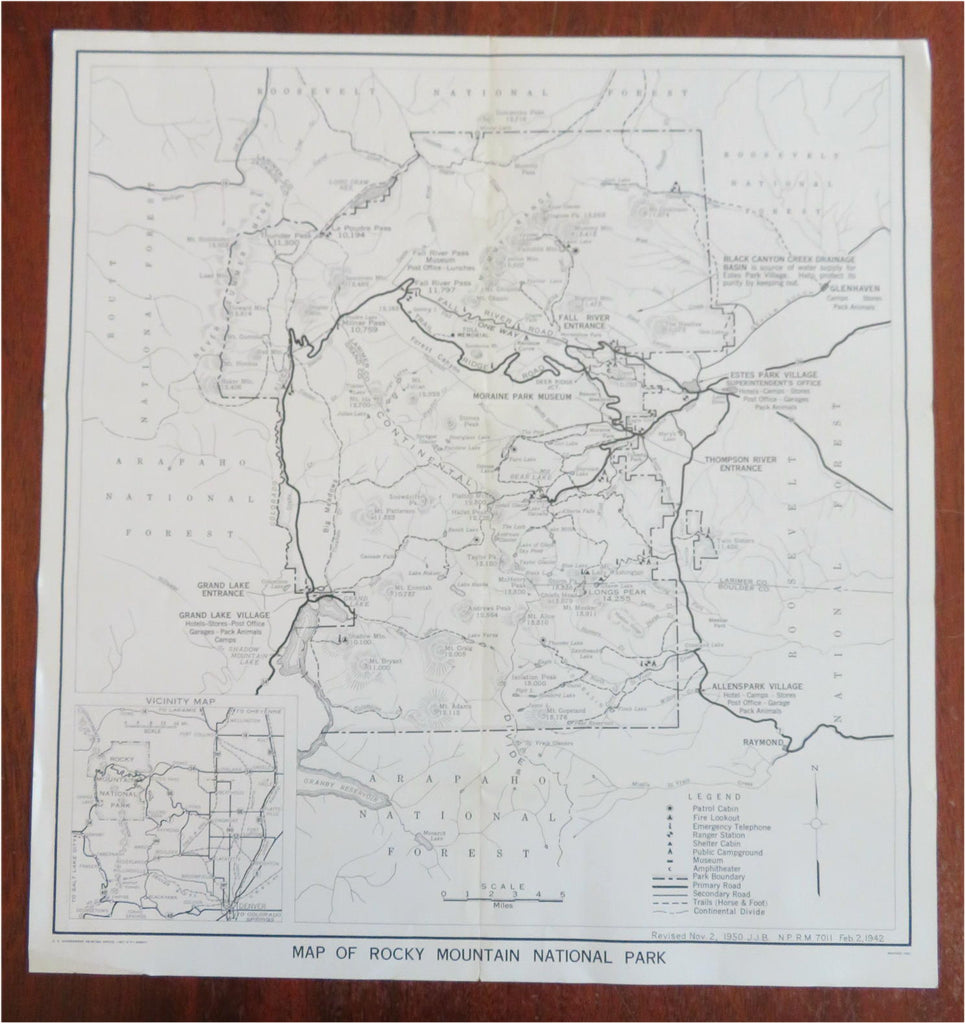 (Old Maps, 20th Century Maps, Americana, Travel, Tourism, United States, Colorado, Rocky Mountain National Park, Travel Map).

Map of Rocky Mountain National Park.
Published c. 1951, Washington D.C. by U.S. Government Printing Office.
Folding travel map, printed on both sides of the sheet. Text in English. Park map w/ hiking trails.
The Legend key at bottom right notes patrol cabins, fire lookouts, ranger stations, shelter cabins, amphitheatre, camp grounds and more.
Map is vintage and shows some signs of handling and time. Sheet is not new or in "new" condition.

Tourist map issued as a guide to highlight the hiking trails and locations of Rocky Mountain National Park. Tourist information & advertising on reverse.

Paper gently age worn, slight rubbing, remains overall clean and attractive as an ephemeral survival.
Map displays a pleasing and unique age patina and overall is in nice antiquarian condition, any age flaws easy to overlook or forgive. 
Please review photos for more detail and our best attempt to convey how this ephemeral cartographic item survives.

Original fold lines as issued.
Map measures c. 23 1/2" H x 18 1/2" W.
[B9898].