California L.A. Railway cartoon Street Map c. 1940 Mexico CA Mission Trails
Brian DiMambro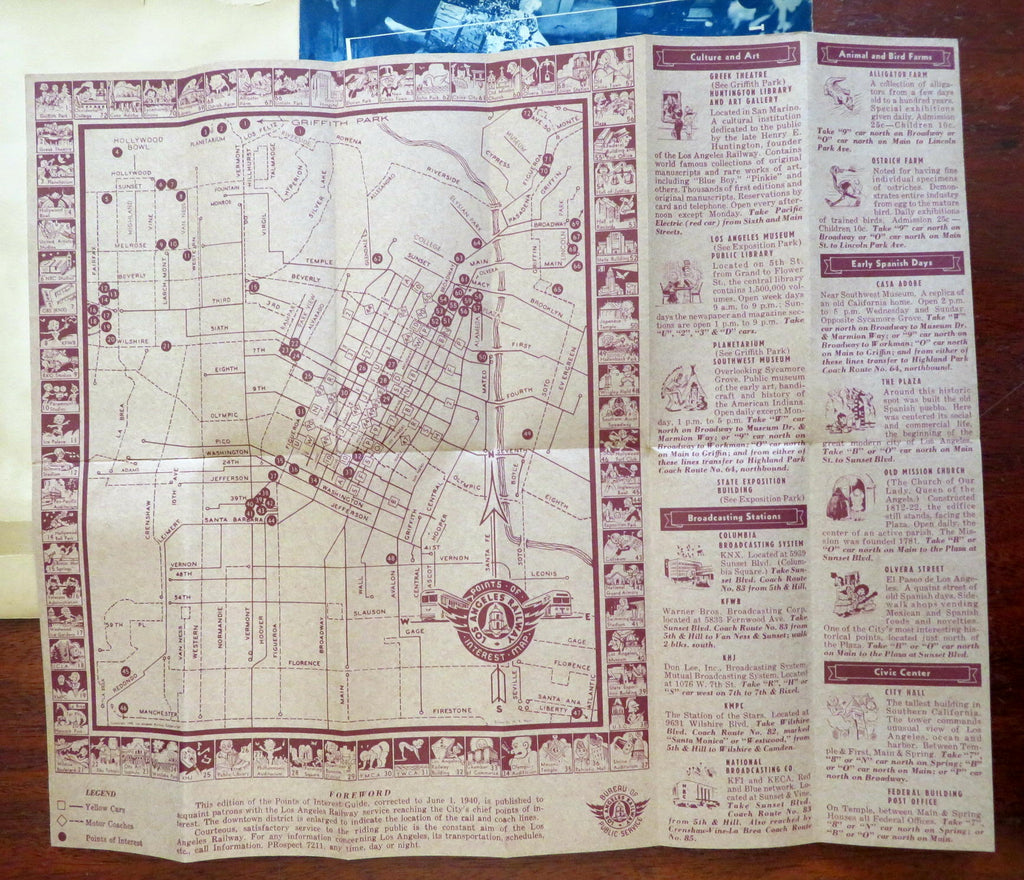 (Old Books, Scrap Albums, Travel, Tourism, Americana, California, Los Angeles, Road Maps, Mission Trails, Mexico, Tijuana, San Louis Rey Missio ).
Scrap Album Sheet - Travel
Created c. 1940, United States.
1 sheet (front & reverse both have scraps). Text in English. Several travel souvenir brochures etc. affixed on both sides long ago to a scrap album page as seen here.
The scarce L.A. city plan is surrounded with 72 small cartoon illustrations which are keyed to locations on the map.
Backing sheet is old and shows some signs of handling and time. Sheet is not new or in "new" condition, now well acidified and brittle, the souvenirs all fresh and well preserved.

Paper age worn and brittle, remains overall clean and attractive as a fragile survival.

Unique lot of souvenirs which displays a pleasing and unique age patina and overall is in nice antiquarian condition, any age flaws easy to overlook or forgive. 
Please review photos for more detail and our best attempt to convey how this offering survives.
Sheets measures c. 15 3/4" H x 11 1/4" W.
[R31831].