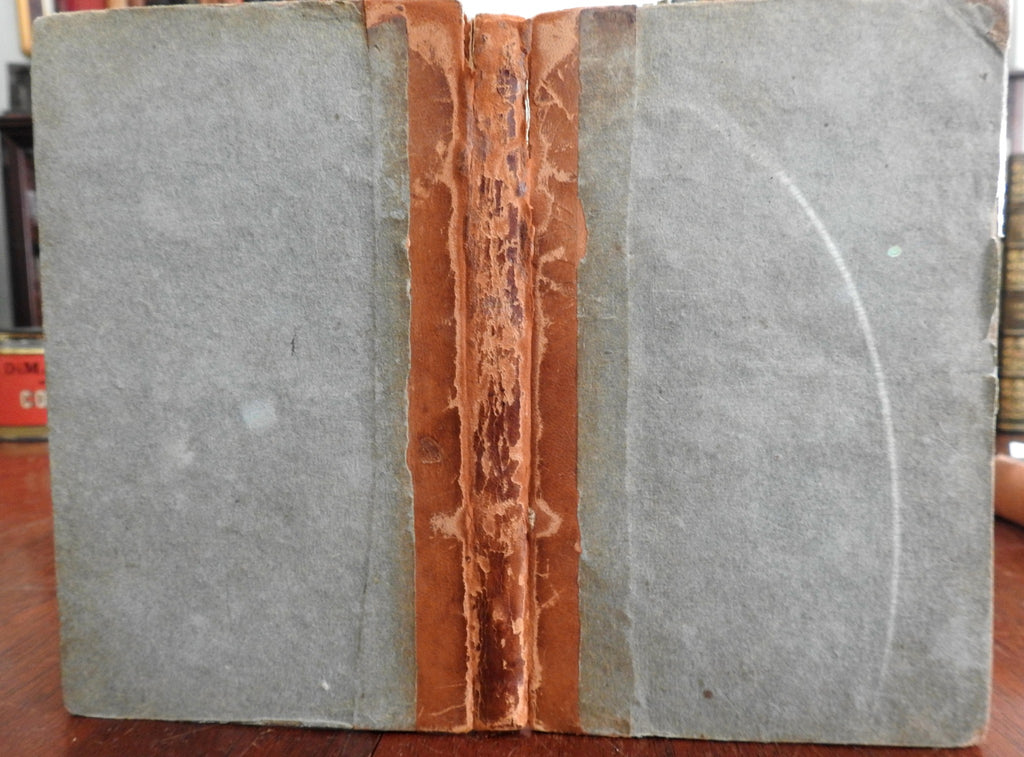 (school book, geography, world history, education in early America, didactic).

A Short but Comprehensive System of the Geography of the World: By way of question and answer by Nathaniel Dwight.
Published 1814, Northampton, Simeon Butler. Seventh Northampton Edition.
pp. 216.
Front fly leaf signed by original owner Abigail Crane, Nov. 4, 1817, W(est) Bloomfield. Above her name she has written the price she paid= 1/6. She has signed it a second time at the rear. (likely an Essex County, New Jersey association book).
Period 1/4 leather school book plain binding, paper covered boards.
Leather spine dried and flaked, ends chipped, joints cracked, front cover partially detached and held by binding cord. Text block paper uniformly well age toned. Paper covers surprisingly well preserved compared to most other surviving paper covered books of this era, contents sound, tight, square and quite fresh despite the toning. Book appears to have rarely been read or only read very carefully.
Book remains well preserved and very attractive on the shelf. It displays a beautiful age patina and is in nice antiquarian condition, any age flaws easy to overlook or forgive. 
Please review photos for more detail and our best attempt to convey how this antique item survives.

Book Measures c. 7 "H x 4 1/2"W.
[B55].