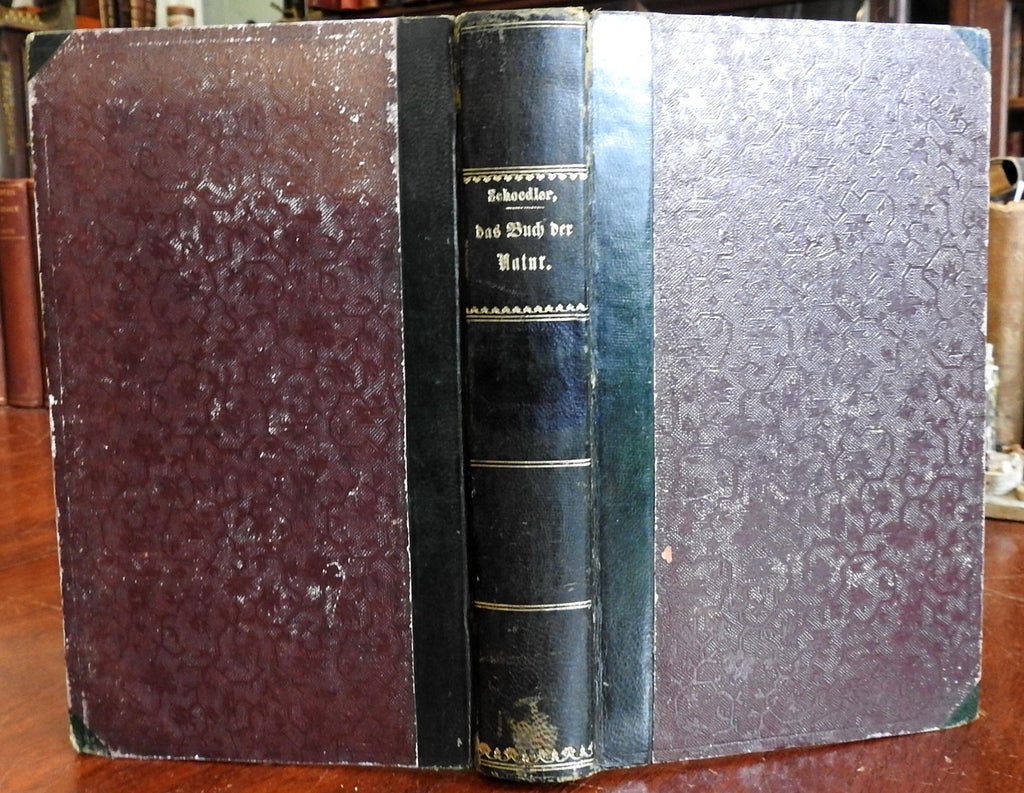 (Old Books, Sciences, Textbooks, Natural Sciences, Friedrich Schoedler).

Das Buch der Natur, by Dr. Friedrich Schoedler.
Published 1856, Braunschweig by Friedrich Bieweg und Sohn.
663 pages. Text in German. Two folding diagrams at rear, including a celestial.
Detailed extensive book relating to various aspects of natural history, including mineralogy, geology, botany, physiology, astronomy, zoology, etc.

Period 1/2 leather binding, smooth spine, gilt bands and title lettering. Binding remains clean, tight, and sound. Interior contents display moderate to strong age spotting, never offensive.
Book remains well preserved and attractive on the shelf. It displays a pleasing and unique age patina and is in nice antiquarian condition, the age flaws easy to overlook or forgive. 
Please review photos for more detail and our best attempt to convey how this antique item survives.

Book Measures c. 8 3/4" H x 5 3/8" W.
[B740].