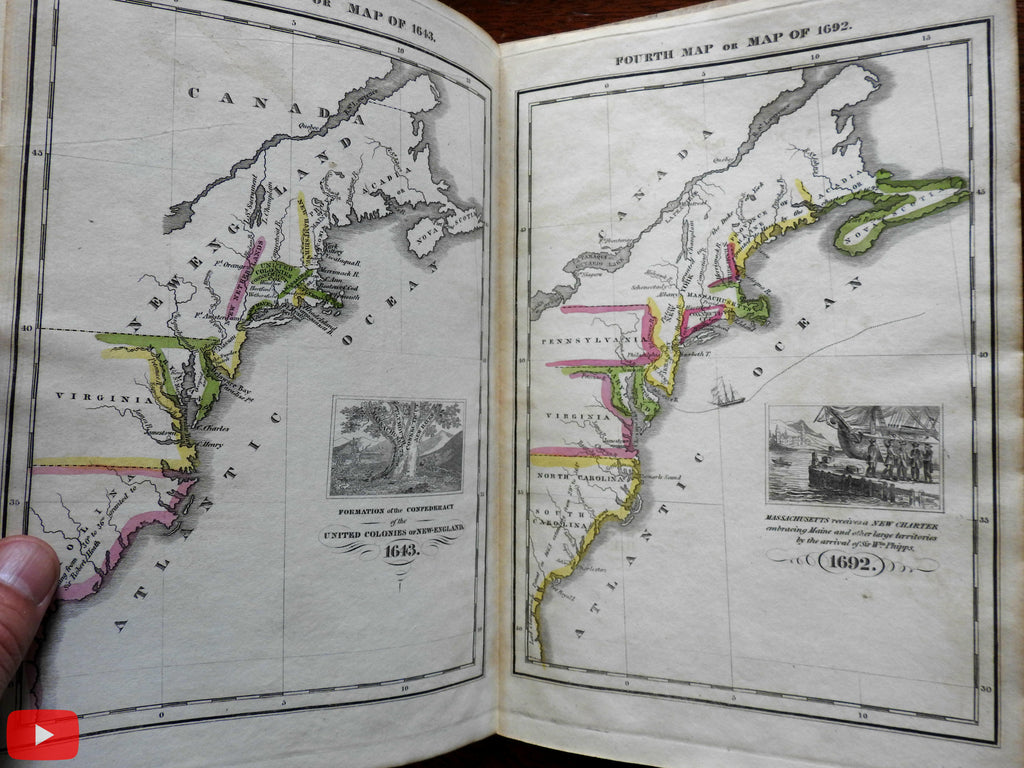 [Old Books, Children's Books, Textbooks, United States, American Indians, Early Maps of North America].

Short video captures condition much better than words. Please watch prior to purchase to ensure a clear understanding of the book.

Early American School Atlas.
Published c. 1828, NY by White, Gallagher & White for Emma Willard.
Contains 8 maps with original outline hand color, seven with small historical vignette scenes.
Among the earliest commercial cartographic productions done by and for a woman teacher in America. (Google Emma Willard).
Includes a very early thematic map relating to Native Americans in North America.

Plain paper covered boards as issued. No title page, perhaps as issued since atlas was a supplement to a school book.
Maps remain overall clean and bright.

Any age flaws are easy to overlook or forgive.

Book measures: 9 3/4" H  X 7" W.

[V2270].