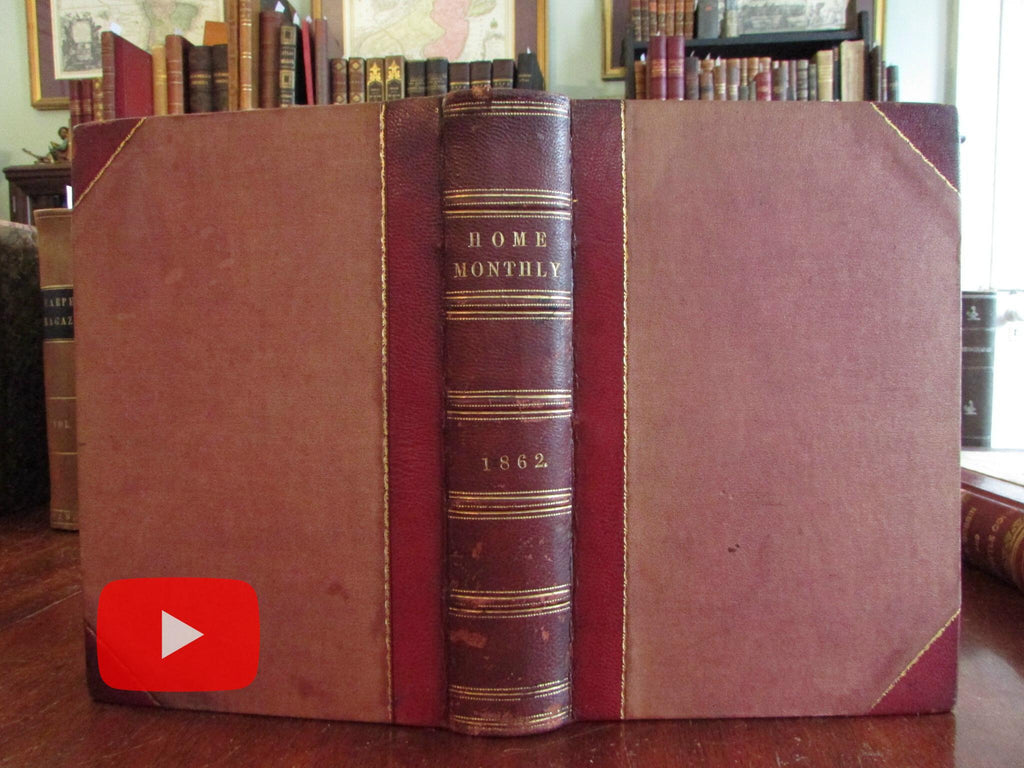 [19th Century Periodicals, Magazines, Religious Documents, American Literature].

Short video captures condition much better than words. Please watch prior to purchase to ensure a clear understanding of the book.

The Home Monthly, Devoted to Home Education, Literature, and Religion , edited by Rev. Wm. M. Thayer.
Published 1863, Boston by D. W. Childs & Co.
Contains monthly issues from January 1862 - January 1863. 376 pages. Eleven steel engraved illustrations throughout.

Period 1/2 leather binding, gilt lettering and raised bands. Binding remains tight and sound, leather scuffed and surface scraped in spots.
Uncommon Civil War-era book.

Book measures: 9 3/8" H X 6 1/4" W.

[V1894].