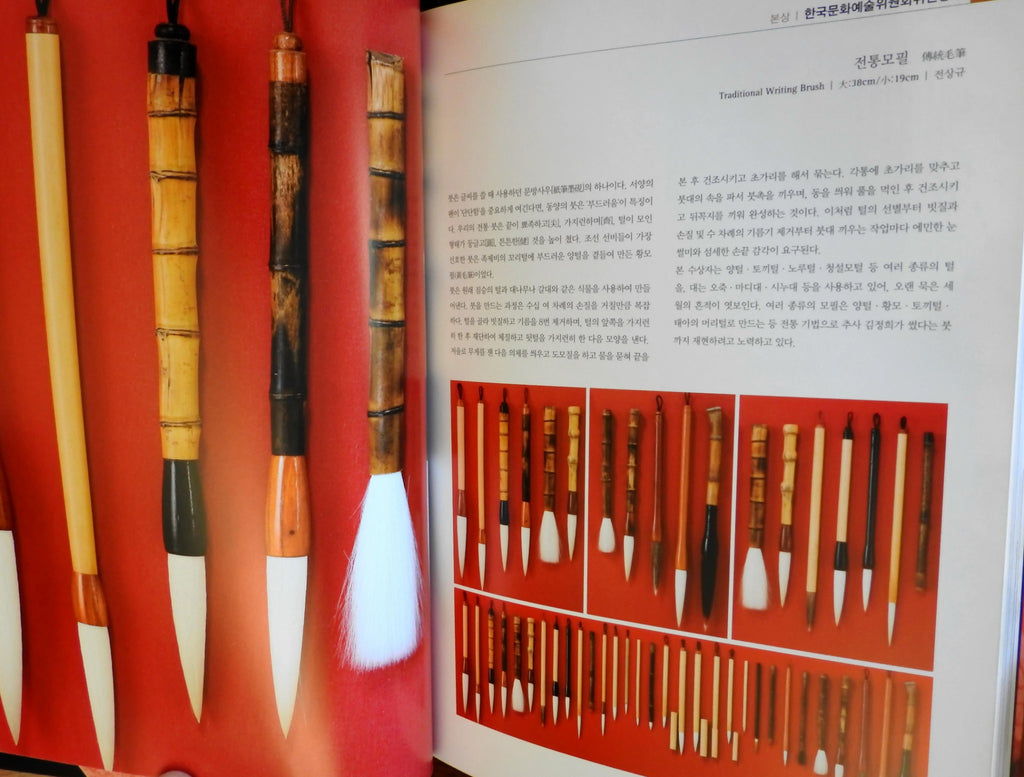 (Korea, Art Exhibition, Traditional Crafts, Furniture, Fashion, Paintings, Screens, Korean Art).

The 33rd Korean Annual Traditional Handicraft Art Exhibition.
Published 2008, South Korea.
204 pages. Text in Korean. Hundreds of color photographs. Beautiful items and photos.
Printed in Korea and clearly intended for that market, with almost no English within.
Well preserved, clean, covers lightly rubbed, internally like new.
Modern glossy paper exhibition catalog. Any age flaws easy to overlook or forgive. Please review photos for more detail and our best attempt to convey how this item survives.

Modern softcover catalog for the 33rd annual Korean traditional handicrafts exhibition in 2008.  Binding remains clean, tight, and sound. 

Book Measures c. 11 3/4" H x 9 1/4" W.
[B13].