Old Colony Railroad Hotels & Restaurants 1876 pictorial tourist guide w/ RR map
Brian DiMambro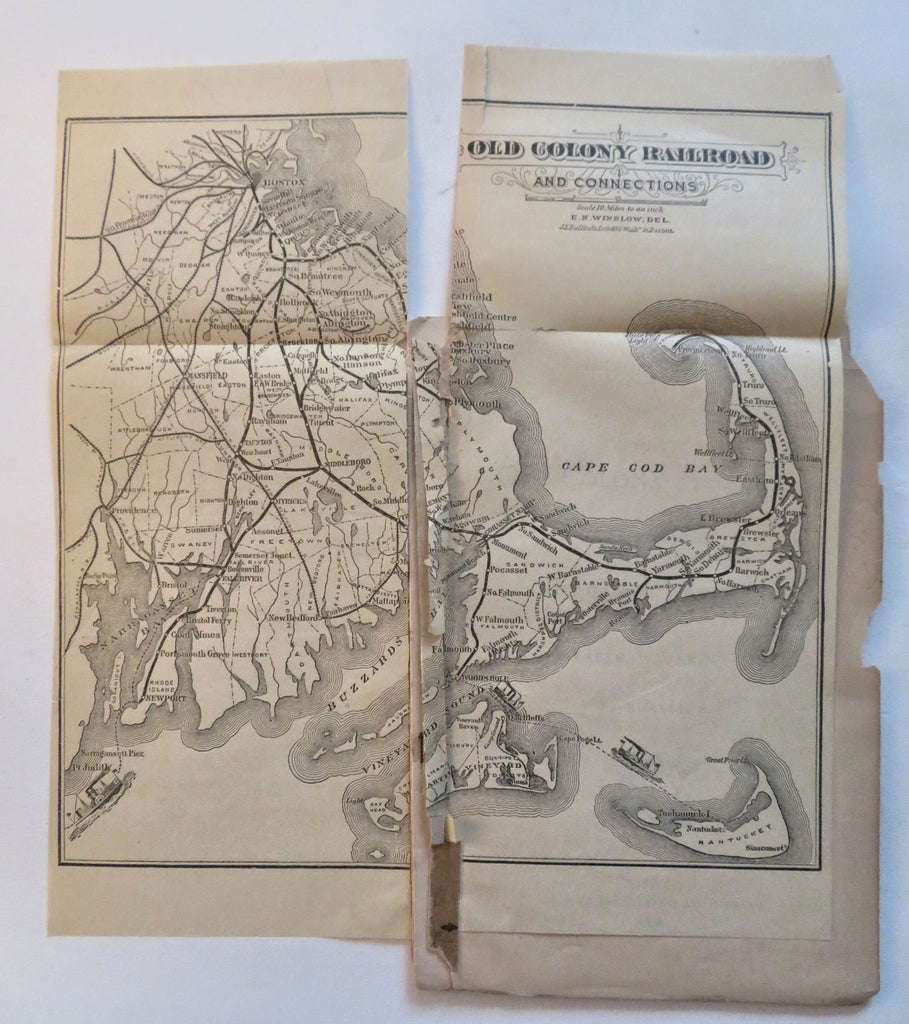 (Old Books, Travel, Tourism, Ephemera, Americana, New England, Massachusetts, Old Colony Railroad, Tourist Info, Hotels, Restaurants).

Popular Resorts and Fashionable Watering Places on the Old Colony Railroad and Its Connections.
Published 1876, Boston by Rand, Avery & Co.
36 pages plus wrapper covers. Text in English. Illustrated throughout including a route RR map on bond paper. Views include a prospect birds-eye of Nantucket and one showing the proposed Brooklyn bridge.
Publisher's pictorial wrappers, Evidence of former institutional ownership. Poor condition.
Item is over 100 years old and shows some signs of handling and time. Item is not new or in "new" condition.

Booklet is heavily toned and age worn, cover detached, map paper fragile and split with small thin missing piece along centerfold top as seen, a fragile survival of a rare 19th century pocket guide book.

Still attractive on the shelf. The scarce item displays a pleasing and unique age patina and overall is in nice antiquarian condition, any age flaws easy to overlook or forgive. 
Please review photos for more detail and our best attempt to convey how this offering survives.
Covers measures c. 7 1/2" H x 5" W.
[B10956].