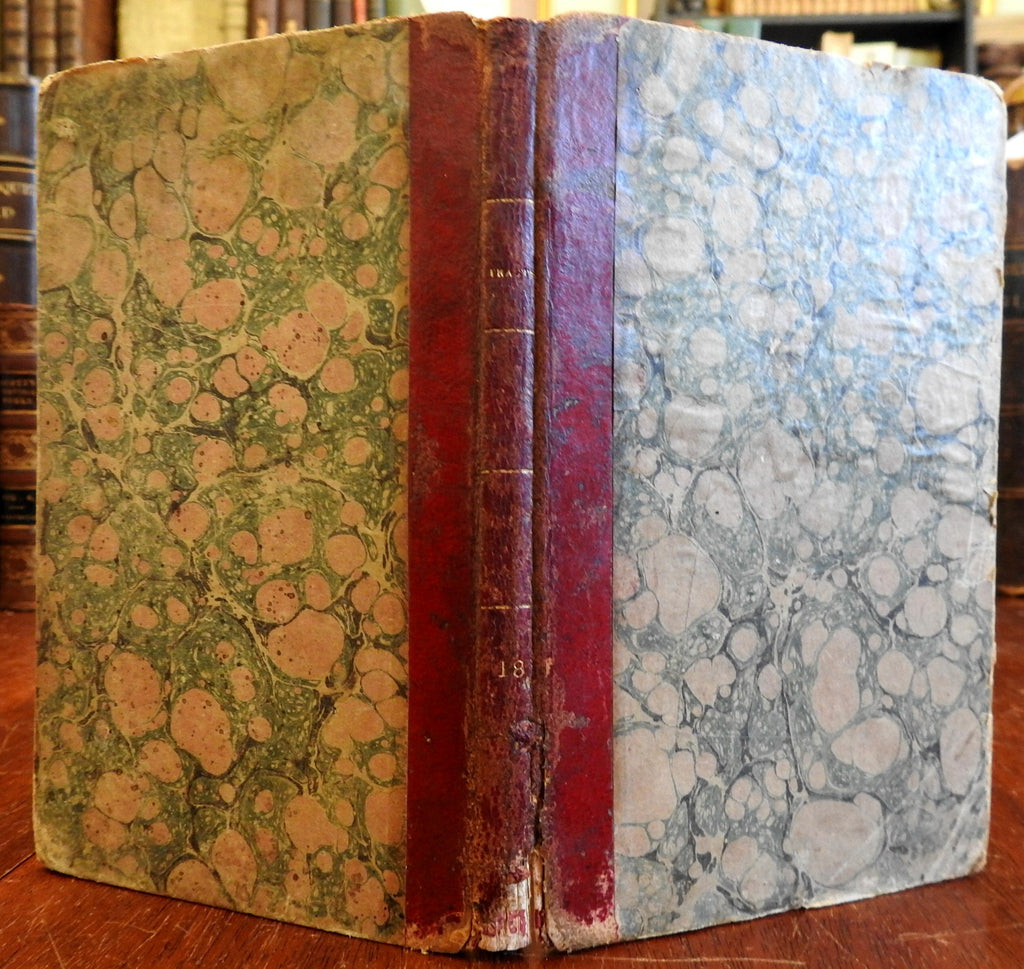 (Old Books, 19th Century Books, Leather Books, American Tract Society, Pamphlet Collections).

The Publications of the American Tract Society.
Vol. VI, Part 3, published c.1860, New York by the American Tract Society.
135 pages. Text in English. Illustrated with wood engravings, a couple with early owner hand coloring.
A collection of 11 different stories, including The Chimney Sweep. Rare in any condition.

Period 1/4 leather binding, smooth spine, gilt bands, marbled covers.

Binding remains tight and sound, strong old damp staining across top of most of text block.

Book displays a pleasing and unique age patina and is in nice antiquarian condition, the age flaws easy to overlook or forgive. 
Please review photos for more detail and our best attempt to convey how this antique item survives.

Book Measures c. 7" H x 4 1/4" W.
[B1183].