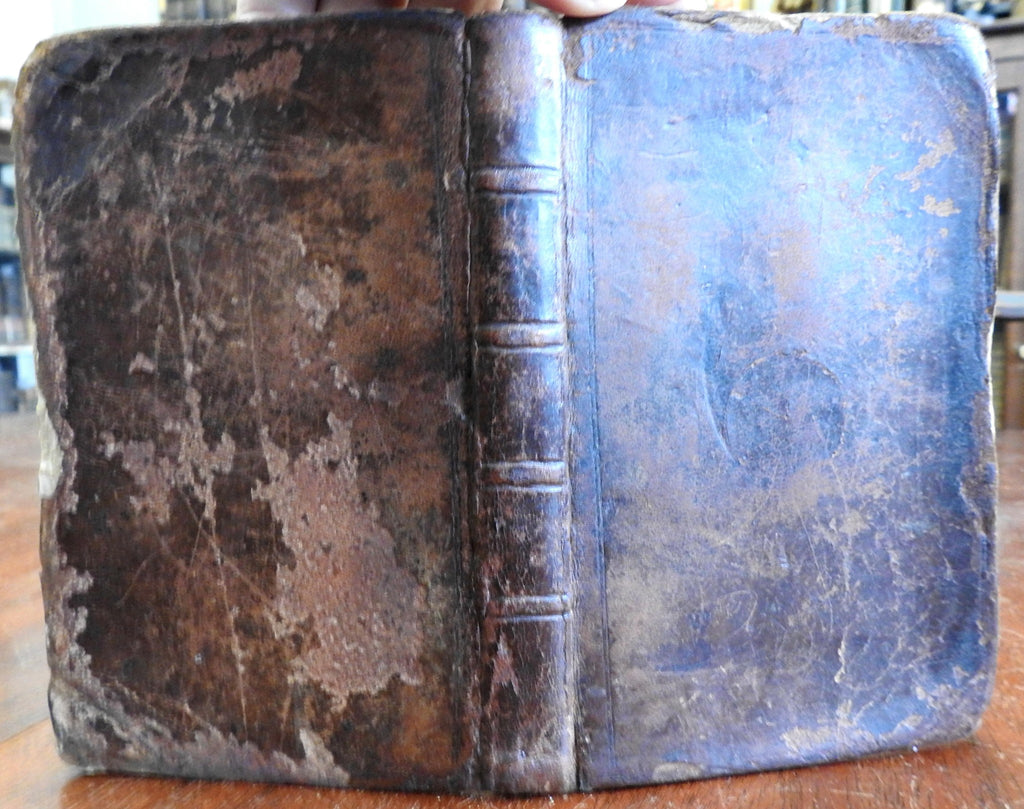 (Old Books, 18th Century Books, Early American Books, Leather Book Bindings, Religion, Christianity, Quakers, William Penn).

Three Treaties in which the Fundamental Principles, Doctrines, Worship, Morality and Discipline of the People Called Quakers are Plainly Declared, by William Penn, Robert Barclay, and Joseph Pike.
Published 1770, Philadelphia, by Joseph Crukshank.
88, 111, 24 pages. Text in English.
Book is defective and in very poor condition. Book lacks first title page (of 3), opens to dedication to reader leaf (A2), first 4 leaves defective at top corner with some loss of text. third title page lacks piece at bottom which includes the imprint date of 1770.

Period mid-18th century American full leather binding, smooth spine, raised bands, 

Binding remains tight but cover leather well worn with some loss along edges.

Text block well age worn, many corners dog earred, lacks blank end papers, etc.
Book displays a unique age patina, the age flaws easy to overlook or forgive given the date. 
Please review photos for more detail and our best attempt to convey how this antique item survives.

Book Measures c. 7" H x 4 1/2" W.
[B1485].