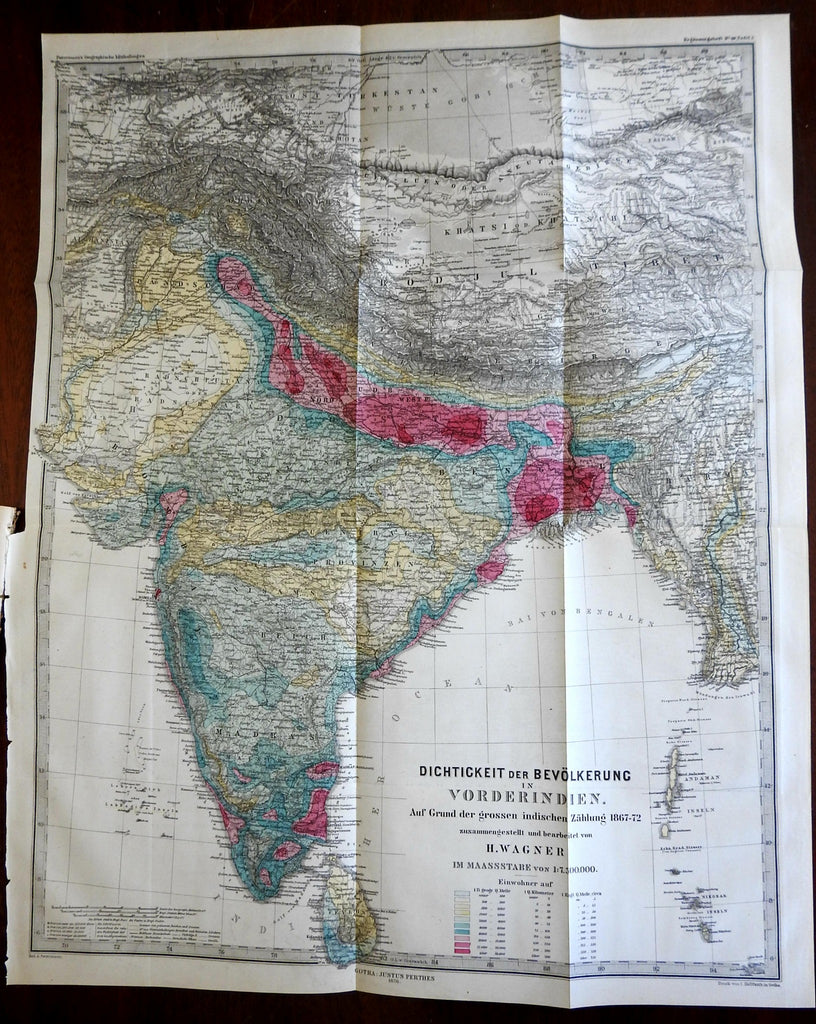 (Petermann's, Periodicals, German Scientific Magazines, Global Population, People of the World, Population Density, Population Maps).

Die Bevolkerung der Erde. Jarliche Ubsericht uber neue Arealberechungen, Gebietsveranderungen, Zahlungen und Schatzungen der Bevolkerung auf der Gesammten Erdoberflache, by E. Behm and H. Wagner.
Published 1876, Gotha by Justus Perthes.
120 pages. Text in German. Two folding color lithographed maps at rear of issue, maps only found in this specific periodical.
Originally issued loose as a scientific periodical, it was bound into a sammelband in the 19th century and is thus extracted from a bound volume. Complete as issued, only lacking the printed front wrapper.

Text block is tight and sound. Interior contents clean and largely free of age spotting or foxing. Any age flaws easy to overlook or forgive.
Please review photos for more detail and our best attempt to convey how these scarce antique items survives.

Book Measures c. 10 1/2" H x 9" W.
[B576].