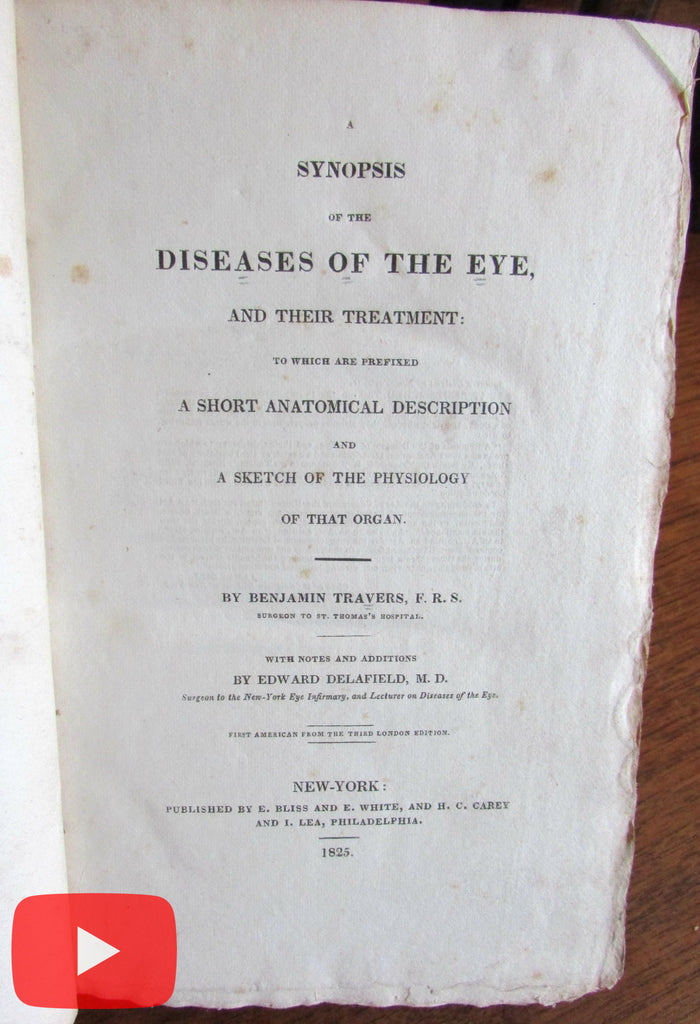 Please watch short video of this book being shown.
A Synopsis of the Diseases of the Eye, and Their Treatment, by Benjamin Travers, F. R. S.
1825, New York, E. Bliss and E. White, and H. C. Carey and I. Lea.
pp. 474.
Rebound in plain cloth, spine  gilt lettered. Five engraved plates (three with original hand color by Peter Maverick). Text block remains uncut (edges untrimmed) as issued (!), thus with wide margins and the original deckled edges.
Important early American medical book, the second book printed in the U.S. on ophthalmology and one of the earliest instances of color illustration within an American medical book. The first comprehensive and systematic treatment of the topic.
Light to near moderate scattered foxing throughout, never severe nor offensive.
Rare book on several levels, especially surviving with the text block uncut as issued.

Book measures: 9 1/2" H X 6 1/4" W.
[V1722]