Union Pacific Railroad Pacific Great Lakes c. 1936 pictorial travel w/ route map
Brian DiMambro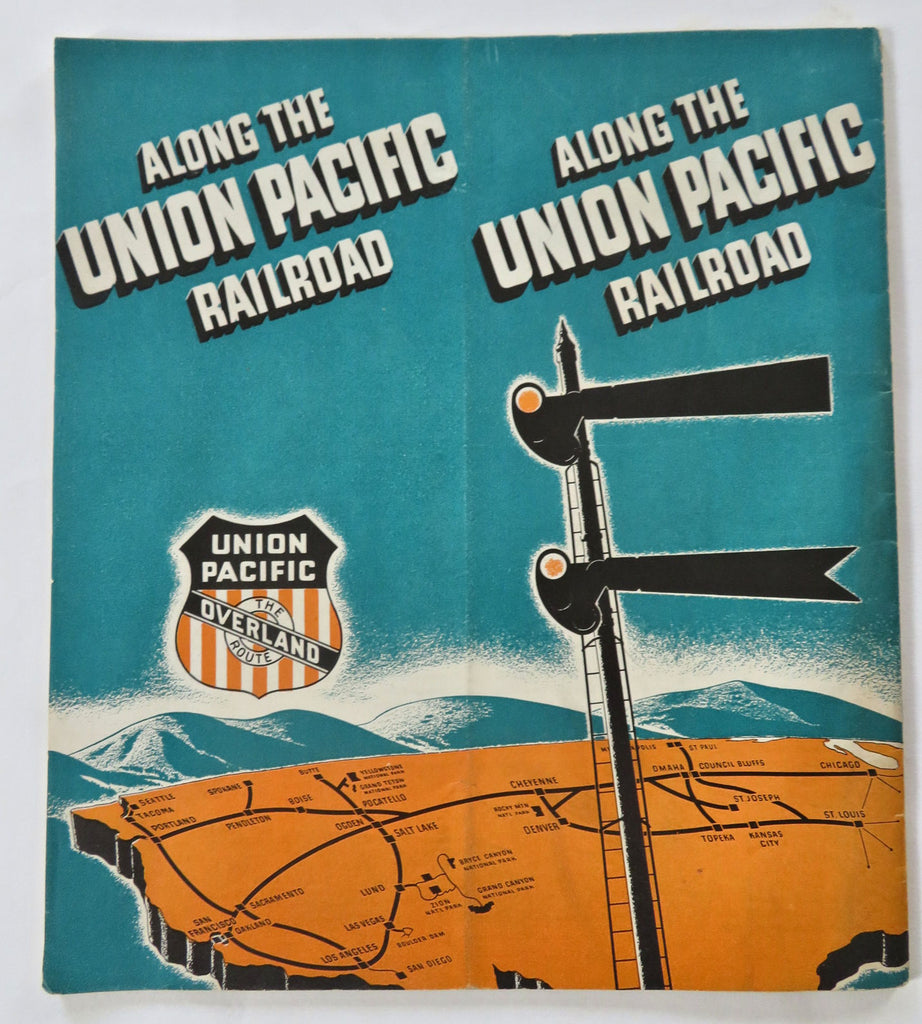 (Americana, Travel, Tourism, Union Pacific Railroad, Illustrated Books, Books with Maps, Western US, Tourist Info).

Along the Union Pacific Railroad.
Published c. 1936, Chicago by Poole Brothers Inc.
84 pages plus wrapper covers, saddle stitched. Text in English. Profusely illustrated throughout with b&w photos and small line drawings. Double page railroad route map from Great Lakes to Pacific at center.
Publisher's pictorial cartographic color lithographed paper wrappers.
Item is old and shows some mostly very light signs of handling and time. Brochure is not new or in "new" condition.

Paper is lightly toned, light rubbing and dustiness, light signs of handling, tiny page lower corner curls to some pages, internally still well preserved, tight, sound. Well preserved example showing mostly light wear.
Still attractive on the shelf. The scarce item displays a pleasing and unique age patina and overall is in nice antiquarian condition, any age flaws easy to overlook or forgive. 
Please review photos for more detail and our best attempt to convey how this offering survives.
Covers measures c. 9 1/4" H x 8" W.
[B11024].