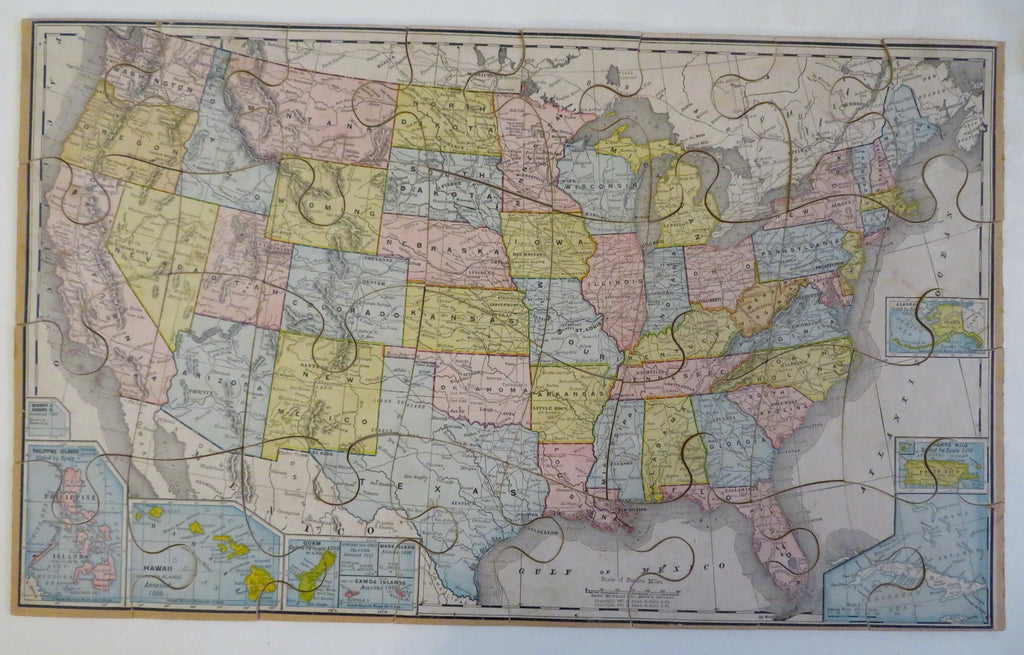 (Americana, United States, Geography, Puzzle, Juvenile Toys, Parker Brothers Games).

United States Map Puzzle.
Published c. 1905, Salem, Massachusetts by Parker Brothers. 
Rare pictorial puzzle box & puzzle. Puzzle is complete and nice looking (see pic).
Puzzle is well over 100 years old and shows some signs of handling and time. Item is not new or in "new" condition.

Remains overall attractive as a fragile early 20th century cardboard and paper object. Box is largely intact- typical edge paper chipping, one piece broken off box lid edge.
Item displays a pleasing and unique age patina and is in nice antiquarian condition, any age flaws easy to overlook or forgive. 
Please review photos for more detail showing how this antique cartographic curiosity survives. The asking price reflects the condition based on our examination and 35+ years full time exposure to antiquarian books, maps and ephemera. Flaws seen and described have been taken into account.
Box Measures c. 7 1/4" H x 11" W.
[B7720].