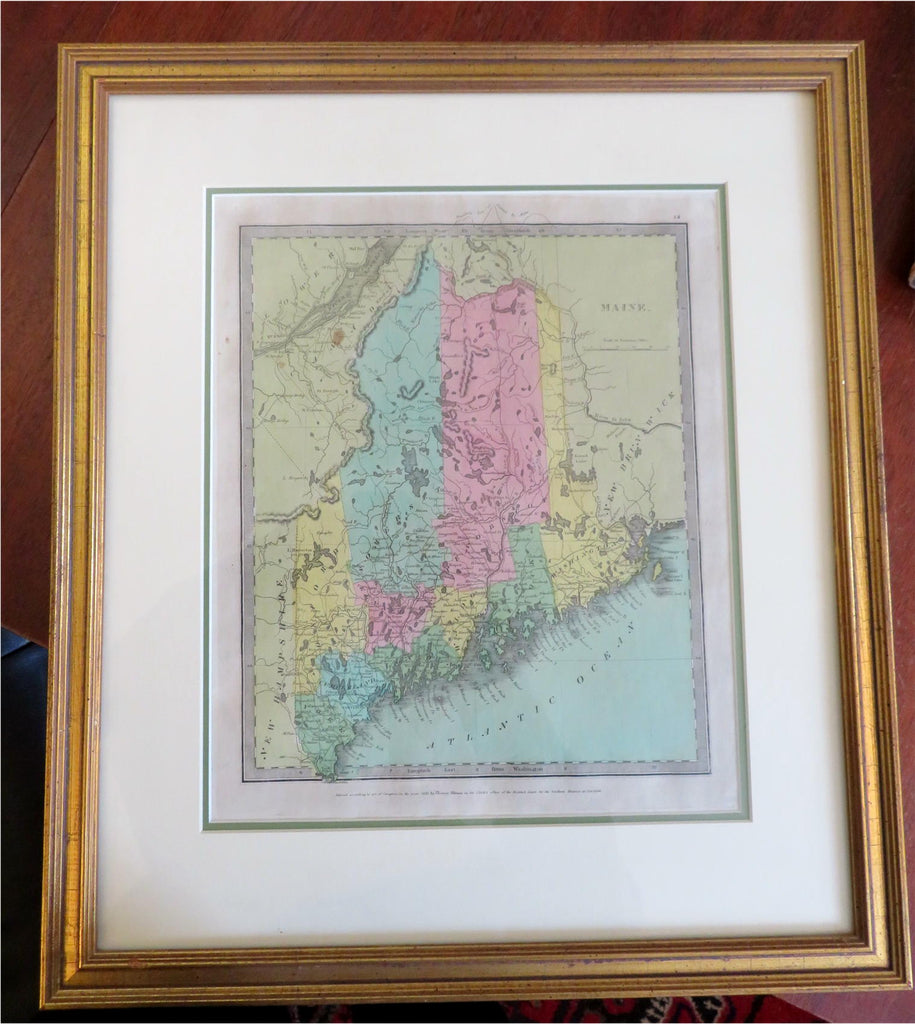 Maine.

(Old Maps, North America, United States, New England, Maine, Portland, Bangor, Augusta, Mt. Desert Island).

Issued 1835, New York by Thomas Illman for David Burr for his New Universal Atlas.

Early 19th century engraved map with original hand color. Framed by previous owner.
Well preserved, nice looking example with pleasing age patina.

Map Measures c. 13" H x 10 1/4" W.

Frame Measures c. 21" H x 18 1/2" W.

Cartographic Reference(s):
Thompson, Printed Maps of Maine, 61.
Phillips, Atlases in Library of Congress [1], 771, 1379a.
Tooley's Dictionary of Mapmakers, vol. 2.

[B4649].