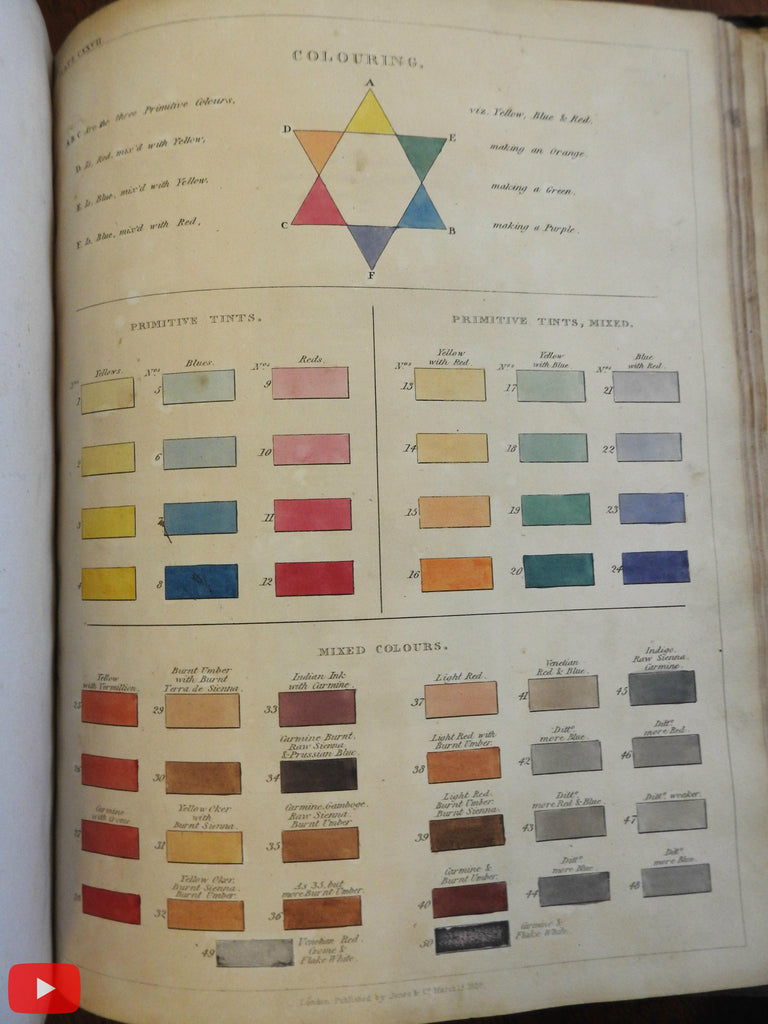 (Old Books, 19th Century Books, Leather Books, Interior Design, Furniture, Illustrated Books).

Click here to view a short video presentation.

Short video captures condition much better than photos. Please watch prior to purchase to ensure a full understanding of the set.

The Cabinet-Maker and Upholsterer's Guide: Being a Complete Drawing Book... Geometry and Perspective...Designs for Household Furniture and Interior Decoration...chairs, sofas, drawing-room, parlours, libraries, halls, book-cases...Ornamental Foliage...for carvers, painters, modellers, masons..etc, by George Smith.
Published 1826, London by Jones and Co.
219 pages. Text in English. 
Profusely illustrated book with 153 engraved plates, of which 37 have nice original hand color. Lacks a single hand color plate, otherwise complete.
Period full leather binding, smooth spine, gilt bands. Old binding is heavily and well age worn with various chipping, a couple spots where under board is exposed.
This fine monumental plate book is physically old and shows some clear signs of handling and time. 

Binding gently age worn, leather rubbed but still supple, rebacked in past laying down original spine.

Text block paper is gently toned, light to moderate scattered age finger soiling and age spotting, some plates toned, internally still well preserved, tight, sound.
Still attractive on the shelf. Book displays a pleasing and unique age patina and is in nice antiquarian condition, any age flaws easy to overlook or forgive. 
Please review photos for more detail and our best attempt to convey how this wonderful antique plate book survives.
Book Measures c. 10 3/4" H x 8 1/2" W.
[B2731].
Abbey, Life in England, color plate books, 73.