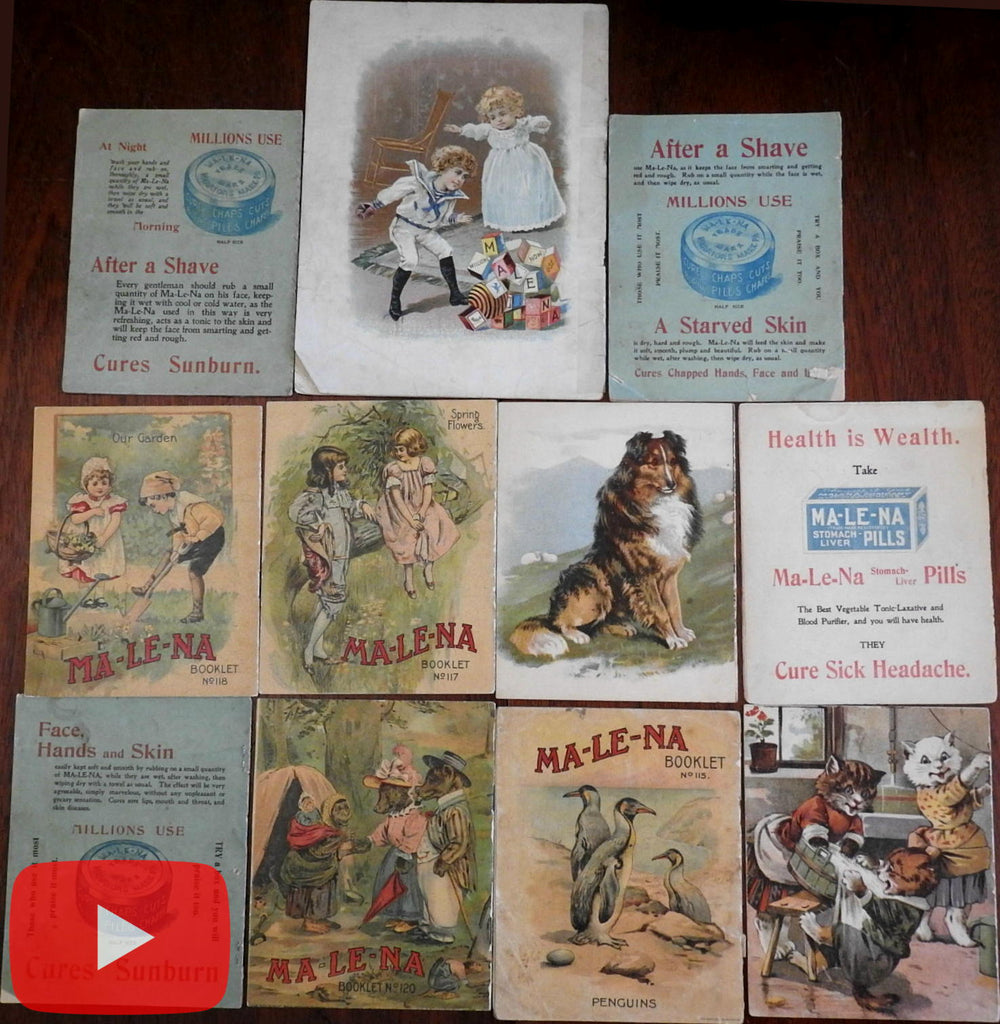 (America, Advertising, Patent Medicine, Malena Company, Chromo-Lithography, Children's Books distributed as premiums, Rip Van Winkle).

Click here to view a short video presentation.

Short video captures condition much better than photos. Please watch prior to purchase to ensure a full understanding of the set.

Lot x 11 Malena Booklets.
Published c. 1905, Warriorsmark, Pennsylvania by Malena Company.
11 different booklets, each c. 16 pages plus wrappers. Text in English. Profusely illustrated throughout. Each issued as a premium.
Publisher's chromo-lithographed illustrated paper wrappers, each issue with color lithographed plates. Includes classic story books such as Little Red Riding Hood, Little Bo Peep, Animal stories,, Jack the Giant Killer, Rip Van Winkle, etc.
Lot is physically old and shows some signs of handling and time. Lot is not new or in "new" condition.

Paper covers gently age worn, slight rubbing, various small age flaws, remains overall clean and attractive as an object.

Text block papers gently toned, signs of handling, internally still well preserved, tight, sound.
Still attractive on the shelf. The fragile lot displays a pleasing and unique age patina and is in nice antiquarian condition, any age flaws easy to overlook or forgive. 
Please review photos for more detail and our best attempt to convey how this antique lot survives.
Smaller Booklets Measure c. 6 1/4" H x 5" W.
Larger Booklet Measures c. 8 3/4" H x 6 5/8" W.
[B2959].