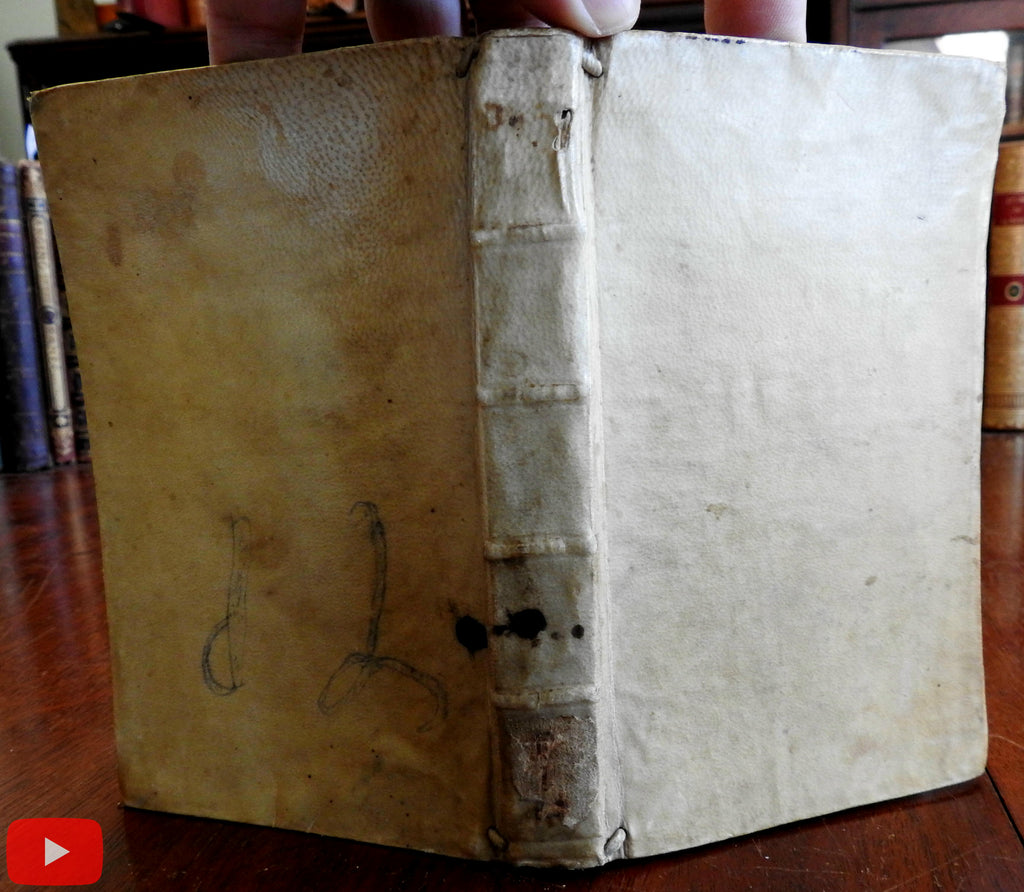 (Old Books, Leather Books, Vellum Bindings, Italian Publications, Science, Early Modern Science, History of Science, Human Anatomy, Biology).

Nuovo, E Moderno Trattato Sopra La Natura De' Liquidi del Corpo Umano, e dell' Animale, by Pier Francesco de Ricci.
Published 1729, Lucca by Sebastiano Dom. Cappuri.
296 pages. Text in Italian.
A very rare early 18th century Italian medical book.

Period full vellum binding, raised bands, faded early hand lettered paper spine labels. Binding remains clean, tight, and sound. Interior contents display a uniform age patina, with light age spotting throughout. Custom book plate to front pastedown.
Book remains well preserved and very attractive on the shelf. It displays a beautiful age patina and is in nice antiquarian condition, any age flaws easy to overlook or forgive. 
Please review photos for more detail and our best attempt to convey how this antique item survives.

Book Measures c. 6 1/2" H x 4" W.
[B248 - V2022].