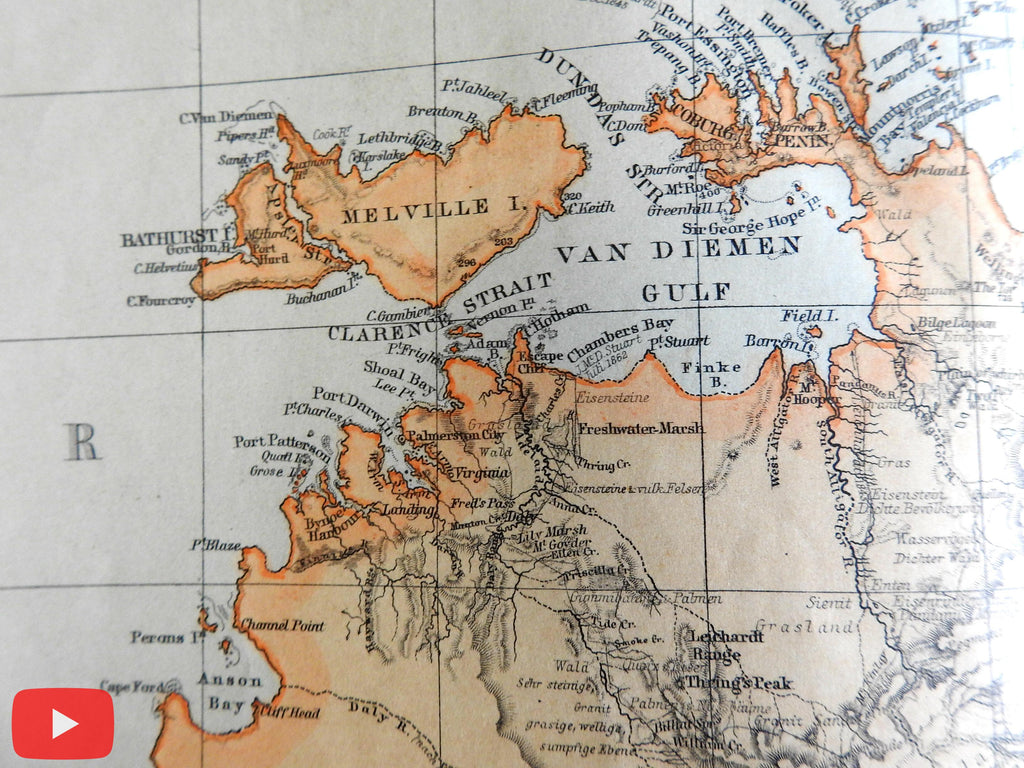 [Petermann's, Periodicals, German Scientific Magazines, Australia, Geography].

Short video captures condition much better than words. Please watch prior to purchase to ensure a clear understanding of the magazine.

Australien nach dem Stande der Geographischen Kenntniss in 1871 nach originalen und offiziellen quellen kartographisch...by C. E. Meinicke & A. Petermann.
Published 1871, Gotha by Justus Perthes.
28 pages. Text in German. Contains four large folding color lithographed maps which are only found in this specific periodical issue.

Originally issued loose as a scientific periodical, it was bound into a sammelband in the 19th century and is thus extracted from a bound volume, Complete as issued, lacking only the printed front wrapper.

Text block is tight and sound. Interior contents clean, and largely free of age spotting or foxing. Any age flaws are easy to overlook or forgive.
Very uncommon/ scarce item thus.
Book measures: 10 1/2" H X 9" W.

[V2313].