Africa Egypt Abyssinia Guinea Congo Mozambique Madagascar 1826 engraved map
Brian DiMambro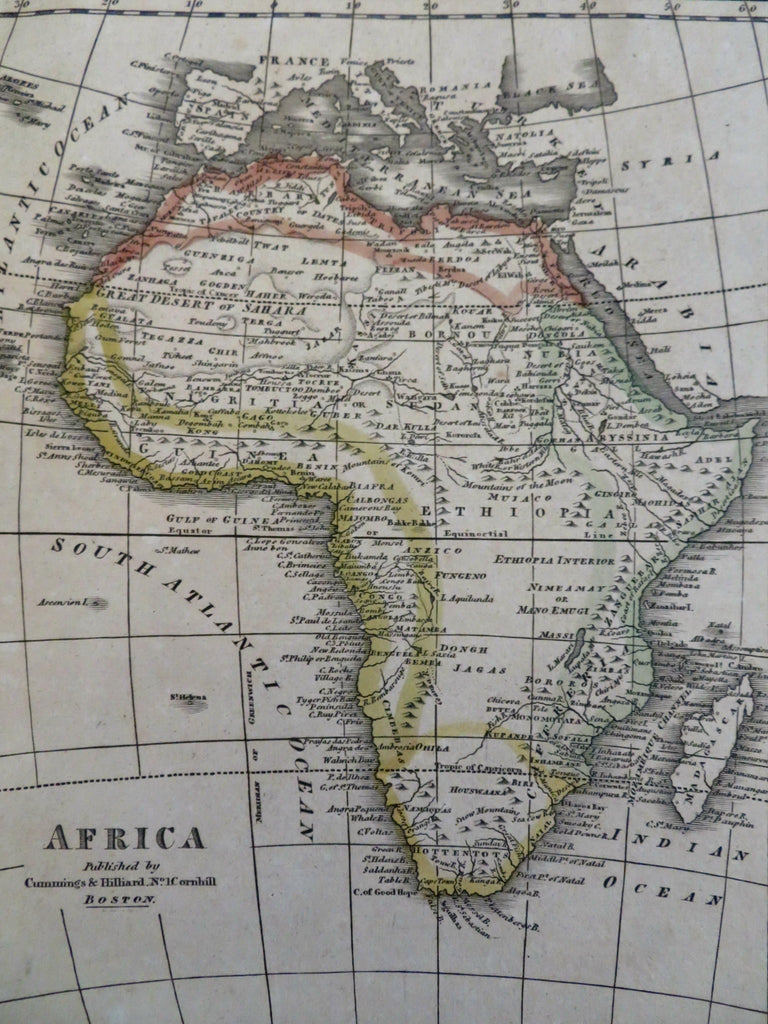 Africa.

(Old Maps, 19th Century Maps, Africa, North Africa, Barbary Coast, Morocco, Tripoli, Egypt, Abyssinia, Guinea, Congo, Madagascar, Mozambique).

Issued 1826, Boston by Cummings and Hilliard.

Early 19th century antique engraved map with original outline hand color.
The apocryphal Mountains of the Moon are clearly labelled in the interior and shown as a source of the Nile river.
Well preserved, nice looking example with pleasing age patina.

Sheet Measures c. 11 3/4" H x 9 1/4" W.

Engraved Area Measures c. 10 3/4" H x 8 1/2" W.

Cartographic Reference(s):
Tooley's Dictionary of Mapmakers, vol. 1.

[R31745].