Africa Asia India History of Voyages 1741 Exploration famous explorers rare book
Brian DiMambro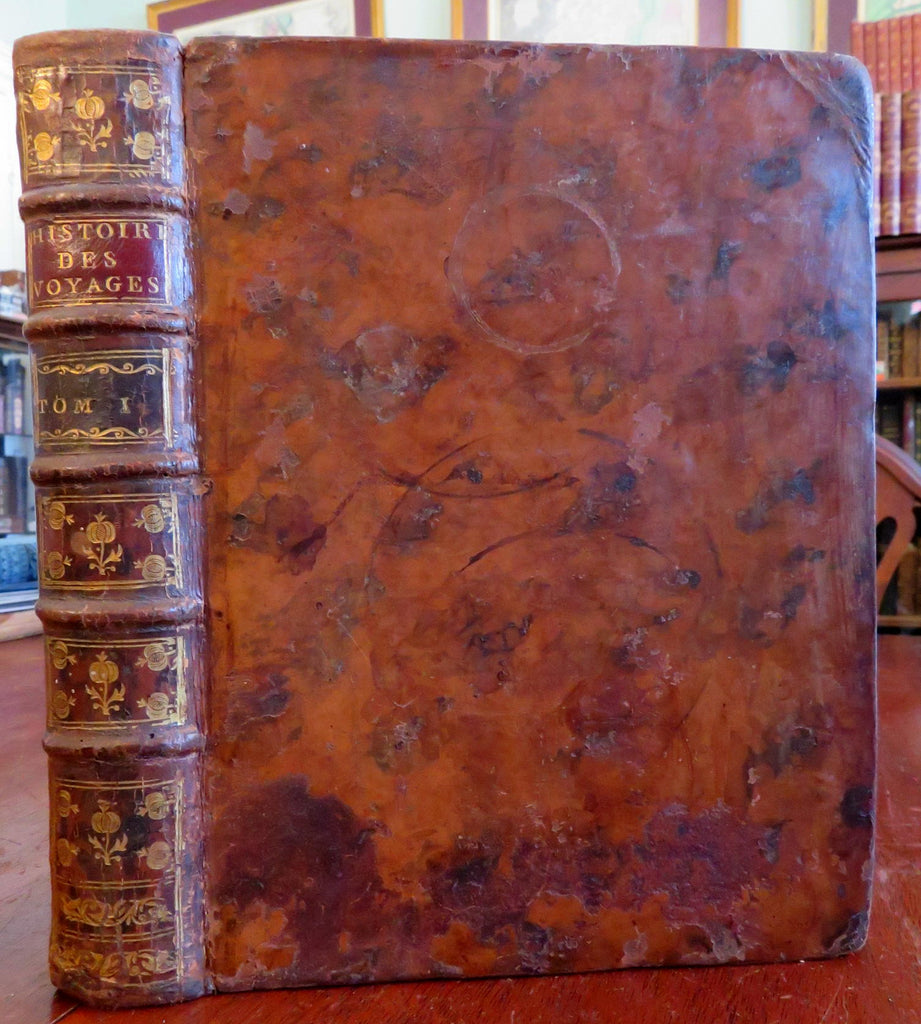 (Old Books, 18th Century Books, Leather Books, Age of Exploration, Voyages of Exploration, Illustrated Books, Vasco de Gama).

Histoire Generale Des Voyages, ou Nouvelle Collection de Toutes et Les Relations Voyage. Tome premier.
Published 1741, Amsterdam by Arkstee & Merkus.
563 pages. Text in French. Defective- with nice portrait frontis and five other plates, but lacking numerous plates, sold as seen. Text contents are complete. Publisher's 3 pp. catalog at rear.
Attractive mid-18th century antiquarian French quarto format full leather binding, raised bands, gilt compartment decorations, gilt title lettering, marbled end papers. 
Book is over 250 years old and shows some signs of handling and time. 

Volume 1 of a larger monumental work which is very rare complete. This volume stands alone for content and is complete unto itself.
Begins with Portuguese voyages to Africa c. 1415, much on Vasco de Gama 1498, then voyages of other nations towards Goa, India and Asia.

Binding gently age worn but still appealing, leather and joints scuffed and rubbed but still supple, covers strongly attached, book is solid, remains overall very attractive as an object.

Text block paper is gently age toned as typical, internally book remains mostly clean, tight and sound. A book which has been taken care of but may/ does not look like new.
Still attractive on the shelf. Book displays a pleasing and unique age patina and is in rather nice antiquarian condition, any age flaws seem easy to overlook or forgive. 
Please review photos for more detailed attempt to present this interesting historical travels and voyages rare book as it survives. 
We often over-describe any flaws that many sellers would not even bother to mention since most people would overlook them as minor and unworthy of comment. Many people tell us the books they receive from us are nicer in person than it appears on the screen. We want you to be clear about what you are buying, so we take clear photos and try to describe it clearly.
Book Measures c. 10 1/4" H x 7 3/4" W.
[B9994].