Alicante Valencia Spain City Plan Fortifications c. 1745 Basire city plan
Brian DiMambro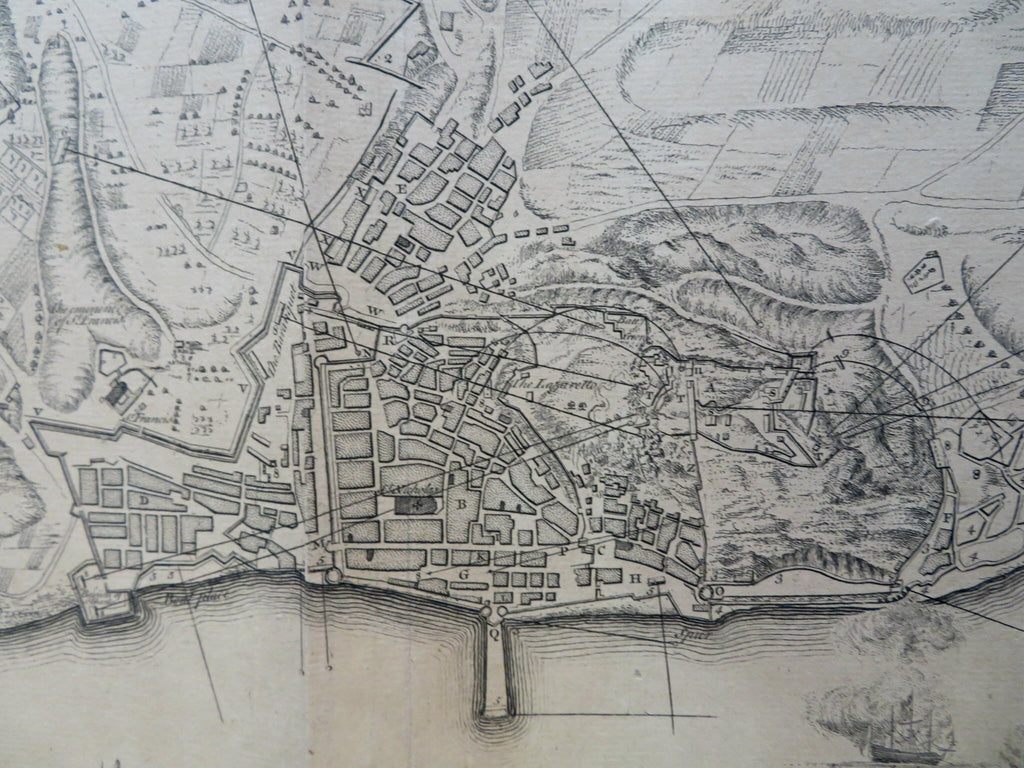 Plan of the City and Castle of Alicant, Besieged by the Chevalier D'Asfeldt Nov. 30th, 1708 and Surrendered by Capitulation April 19th, 1709.

(Old Maps, 18th Century Maps, Europe, Iberia, Spain, Valencia, Alicante, Sailing Ships, Fortifications).
Issued c. 1745 London by Tindall. Engraved by J. Basire.

Mid 18th century detailed engraved city plan. Numerous tall masted ships which includes The Royal Ann and the Dunkirk. Explanation key identifies over 24 specific locations.
Nice looking example, sheet uniformly age toned, pleasing age patina, any minor age flaws easy to overlook or forgive.

Original fold lines as issued.

Sheet measures c. 16" H x 19 1/2" W.

Engraved area measures c. 14 1/4" H x 18 1/2" W.

Cartographic Reference(s):.
Tooley's Dictionary of Mapmakers, vol. 1.

[R31427].