Alkmaar North Holland Netherlands City Plan Coat of Arms 1685 engraved map
Brian DiMambro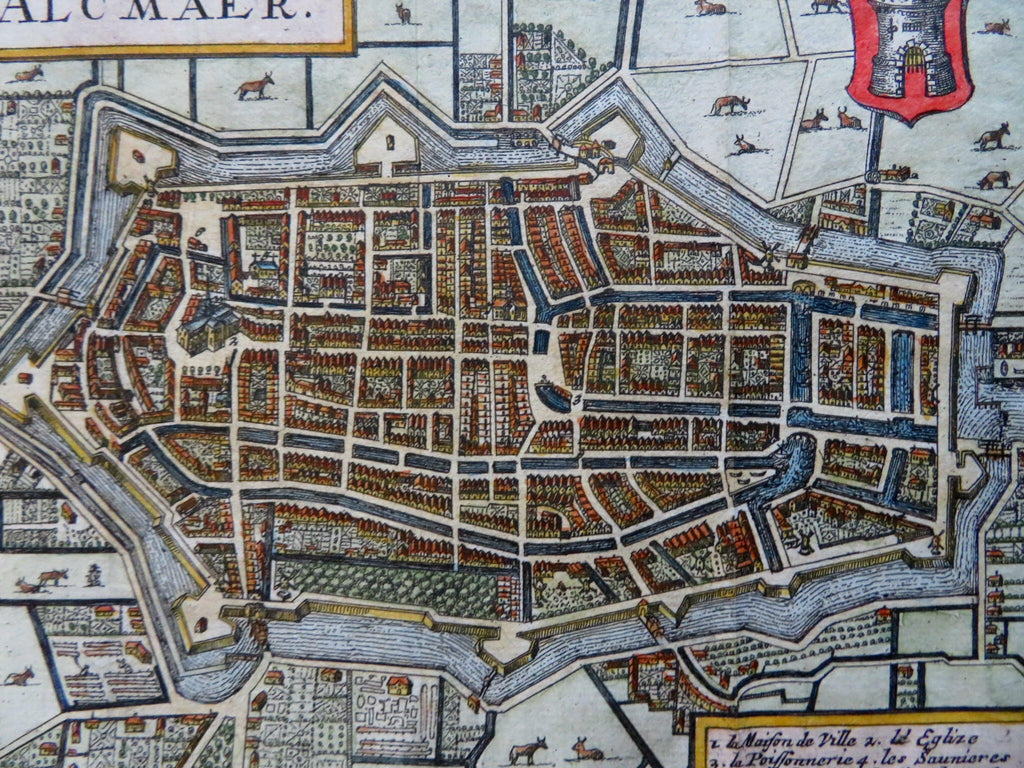 Alcmaer.

(Old Maps, 17th Century Maps, Europe, Low Countries, Netherlands, Holland, Alkmaar, City Plan, Coat of Arms, Fortifications).

Issued 1685, Amsterdam by Guicciardini.
Charming late 17th century miniature engraved city plan map with attractive hand color.
A remarkable level of detail for such a small map, with hundreds of individual buildings shown. Key at lower right locates nine important places.
Remains a nice looking example with a pleasing age patina. Any age flaws mostly minor and easy to overlook or forgive.

Original fold lines as issued.
Sheet Measures c. 5 1/4" H x 6" W.

Engraved Area Measures c. 4 1/8" H x 5 1/8" W.

Cartographic Reference(s):
Tooley's Dictionary of Mapmakers, vol. 2.

[R31692].