America Allegorical Portrait topless Indigenous Woman c. 1830's engraved print
Brian DiMambro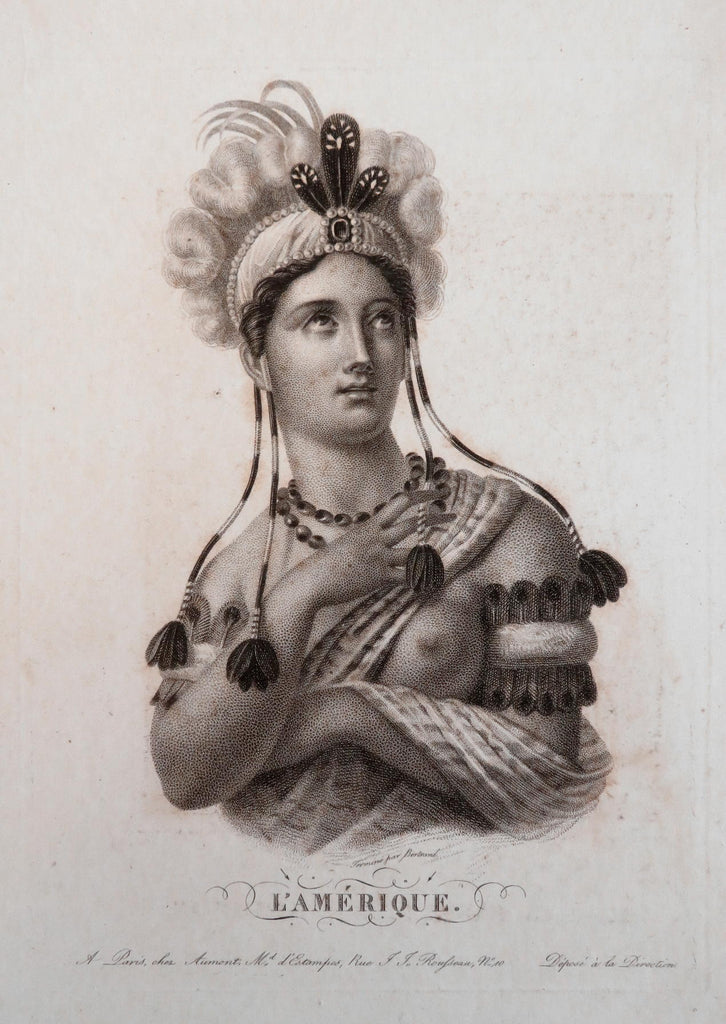 L'Amerique.

(Old Prints, 19th Century Prints, Allegorical Prints, America, Indigenous Americans, Women's Portraits, Ethnic View, Costume Print).

Issued c. 1830's, Paris by Aument. "Termine par Bertrand".

Uncommon and attractive early 19th century engraved allegorical portrait mounted on scrap book album paper long ago.
Nice looking example, pleasing age patina, any minor age flaws easy to overlook or forgive. Print has been affixed to the larger backing sheet long ago.
On the reverse is a nice 1832 Fry engraved portrait of Tristam Burges, Congressman, Chief Justice and R.I. politician set within a yellow ornate framework border.

Sheet measures c. 14" H x 11 3/4" W.

Print area measures c. 10 3/4" H x 8 1/4" W.

[R31814].