Ancient Iberia Roman Empire Celt-Iberia Tribes Balearic Islands 1683 map
Brian DiMambro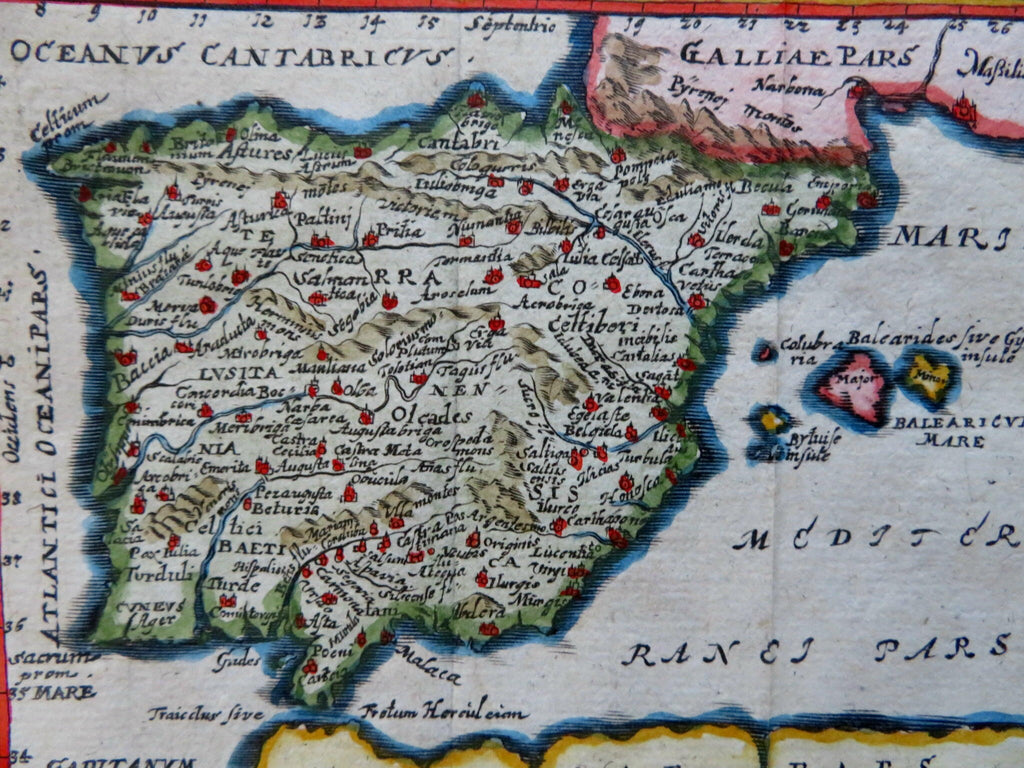 Typus Hispaniae Veteris.

(Old maps, 17th Century Maps, Europe, Iberia, Roman Empire, Spain, Balearic Islands, Strait of Gibraltar).

Issued 1683, Nuremberg.
Charming late 17th century engraved miniature map with attractive hand color.
Remains a nice looking example with a pleasing age patina. Any age flaws mostly minor and easy to overlook or forgive.

Original fold lines as issued.
Sheet Measures c. 5 1/4" H x 5 1/2" W.

Engraved Area Measures c. 3 3/4" H x 4 1/2" W.

[R31691].