Antwerp & Venice Noblewomen 1840-60 Lot x 2 lovely hand color costume prints
Brian DiMambro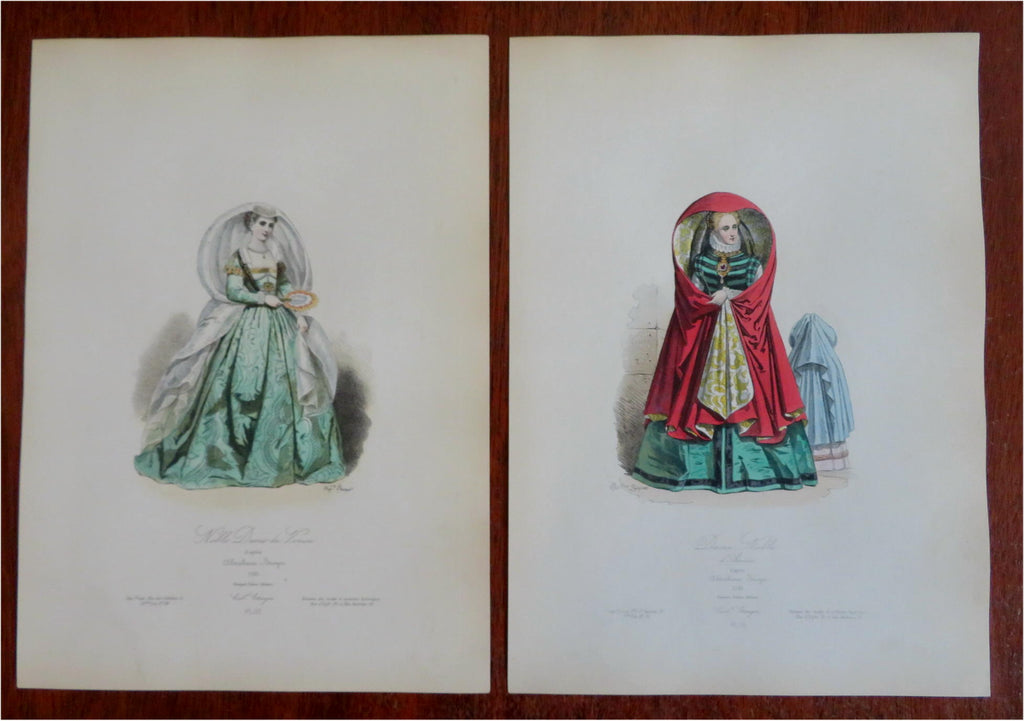 Noble Dame de Venise - Dame Noble d'Anvers.

(Old Prints, 19th Century Prints, Costume Prints, Ethnic Views, Fashion, Italy, Venice, Belgium, Antwerp, Nobility, Women's Fashion, Aristocratic Fashion).

Issued c. 1840-60, Paris by Aubert.

Beautiful mid-19th century lithographed ethnic view/costume print lot with original hand color.
Each a beautiful image with lovely detailed artistic hand coloring.
Remains clean, perfect for framing.

Sheet Measures c. 12 3/4" H x 9" W.

Printed Area Measures c. 6" H x 3 1/2" W.

[R31648].