Asia China Japan Korea Russia India Iran 1824 Cummings Hilliard scarce map
Brian DiMambro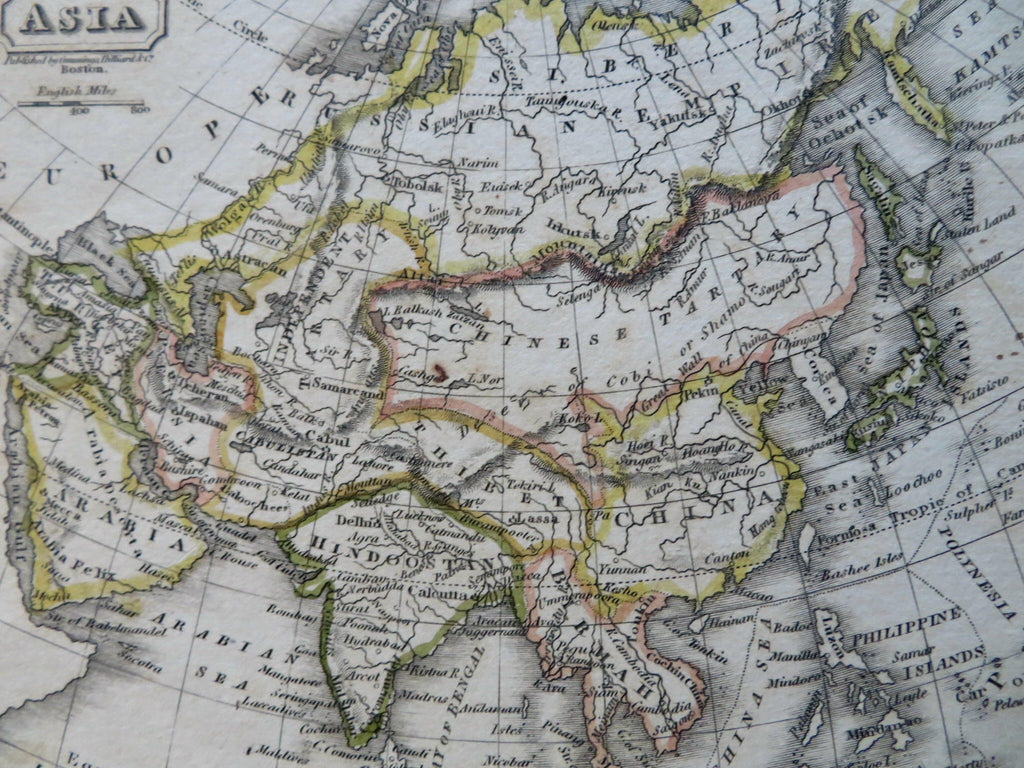 Asia.

(Old Maps, 19th Century Maps, Asia, Ottoman Empire, Arabia, Persia, Iran, Russian Empire, India, China, Tibet, Korea, Japan, Malaysia, Indonesia).

Issued 1826, Boston by Cummings and Hilliard. Engraved by H. Morse.

Uncommon early 19th century antique American engraved map with original outline hand color.
Map displays well visually- some light overall dustiness, small spotting or surface soiling, short edge splits, still a well preserved, nice looking example. The various age flaws seen in the pics give the map a nice look of age patina not seen on newer maps.

Sheet Measures c. 8" H x 6 1/2" W.

Engraved Area Measures c. 7" H x 5 3/4" W.

Cartographic Reference(s):
Tooley's Dictionary of Mapmakers, vol. 1.

[R31955].