Asia China strongly distorted w/ Korea Island 1661 Jansson hand colored map
Brian DiMambro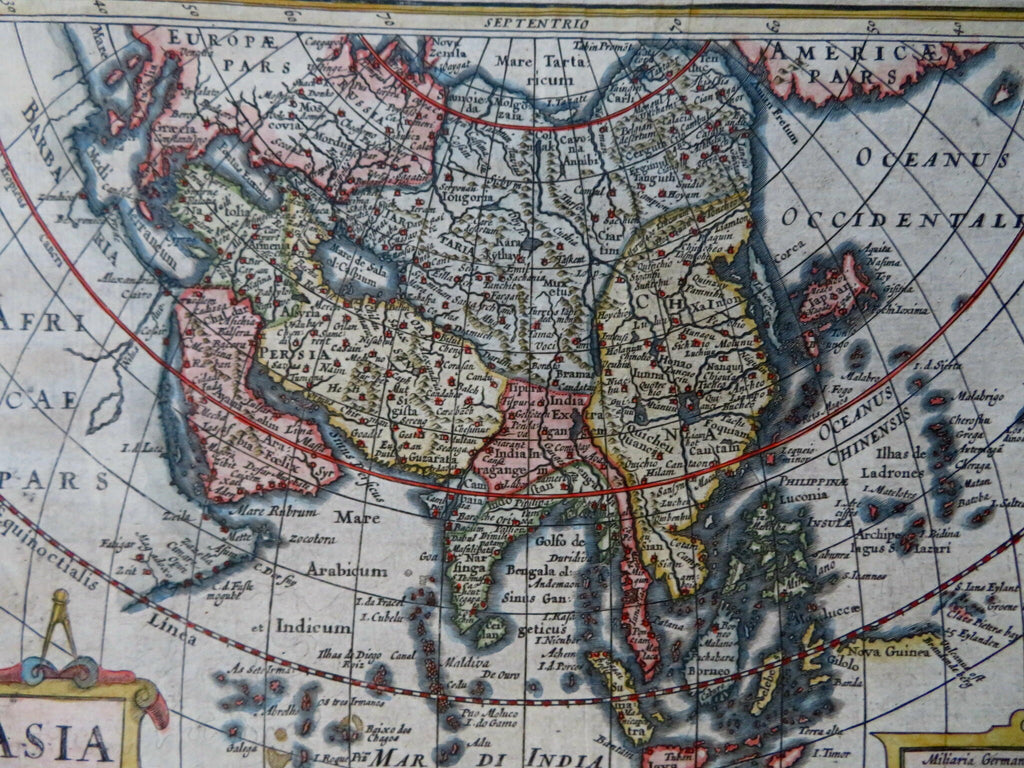 Asia.

(Old Maps, 17th Century Maps, Asia, Ottoman Empire, Arabia, Persia, Iran, Muscovy, Siberia, Mughal India, Tibet, Qing China, Japan, Korea, Philippines, Southeast Asia).

Issued 1661, Amsterdam by J. Jansson.
Mid 17th century engraved map with attractive hand color. Decorative cartouche greatly enhances visual appeal.
Note the strongly distorted shape which includes a thin narrow island for Corea. At top right off the coast of America is a mysterious island called Paxaros.
Remains a nice looking example with a pleasing age patina, ample left blank margin slightly extended with matching old paper to facilitate framing (scarcely worthy of mention). Any age flaws mostly minor and easy to overlook or forgive.

Original center fold as issued.
Sheet Measures c. 7 1/2" H x 9" W.

Engraved Area Measures c. 5 3/4" H x 8" W.

Cartographic Reference(s):
Tooley's Dictionary of Mapmakers, vol. 3.

[R31707].