Asia Minor Anatolia Assyria Armenia Chaldea Mesopotamia Georgia 1709 Moll map
Brian DiMambro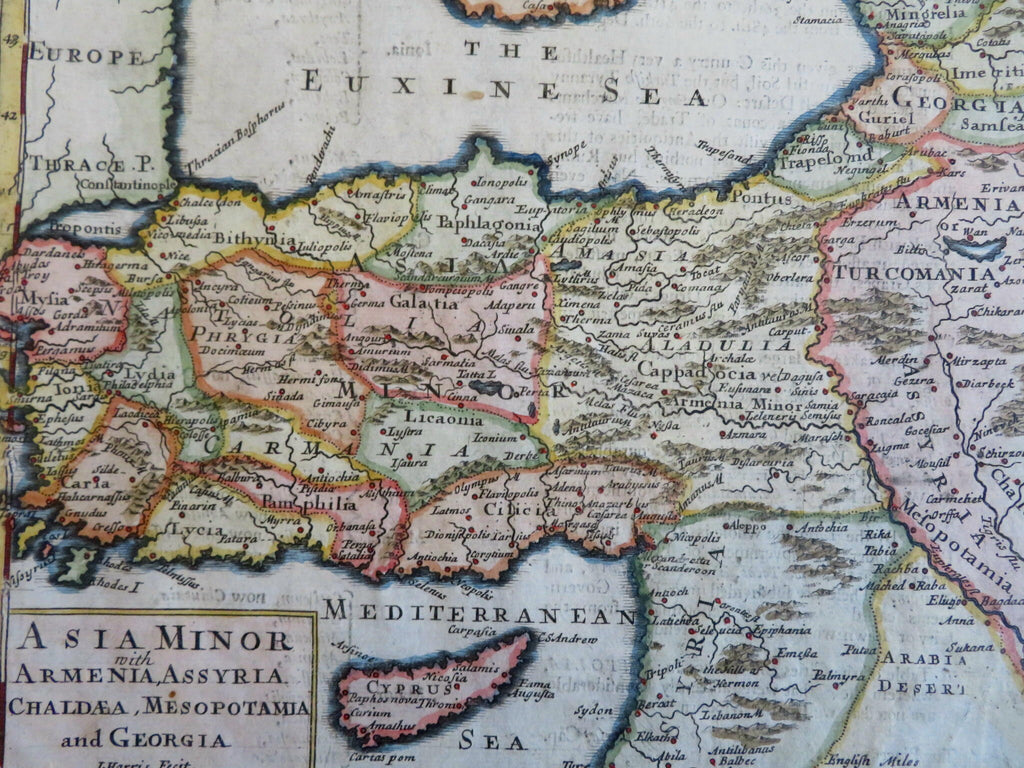 Asia Minor, with Armenia, Assyria, Chaldaea, Mesopotamia, and Georgia.

(Old Maps, 18th Century Maps, Ancient World, Asia, Middle East, Armenia, Assyria, Chaldea, Mesopotamia, Georgia, Cyprus).

Issued c. 1709, London by. Engraved by J. Harris.
Early 18th century engraved map with attractive hand color. Text underneath & on reverse as issued.
Remains a nice looking example with a pleasing age patina. Any age flaws mostly minor and easy to overlook or forgive.
Sheet Measures c. 12 1/4" H x 7 1/4" W.

Engraved Area Measures c. 6 3/4" H x 7" W.

Cartographic Reference(s):
Tooley's Dictionary of Mapmakers, vol. 2.

[R31798].