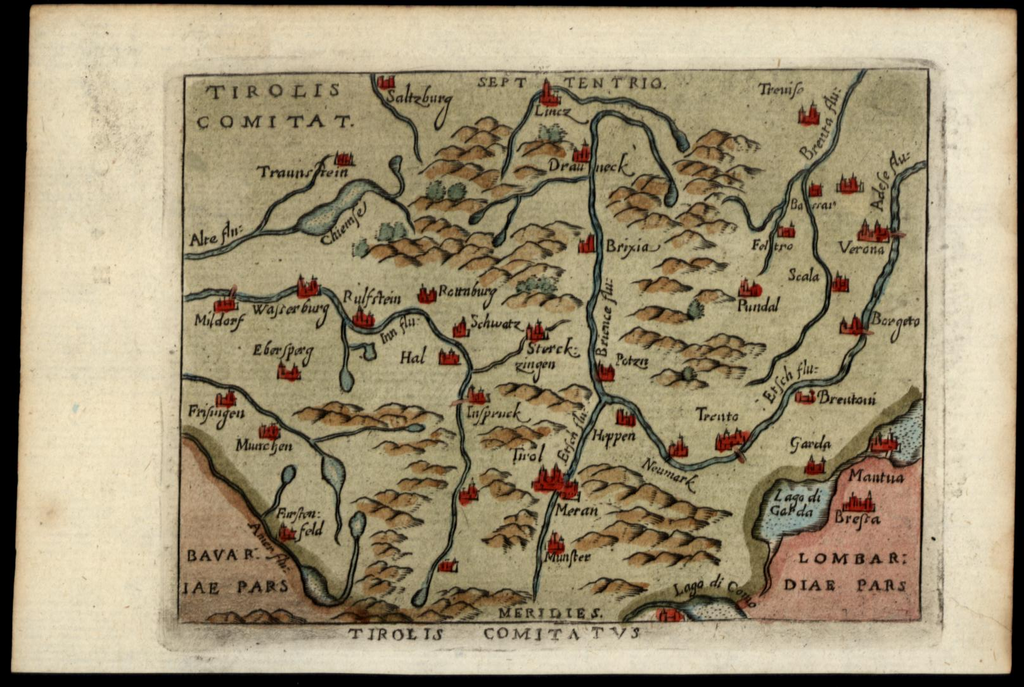 Tirolis Comitatus.
(Lago di Como - Mantua - Trent - Munster - Frisingen - Saltzburg - Austria - Innsbruck - Tirolis - Garda - Comitatus - Ortelius)
Issued Venice, c. 1655 by Turrini. [a re-issue of Marcheti's 1598 plate].
Charming little mid-17th century engraved miniature map with lovely, full hand color.
On the verso of the map is text-- not necessarily regarding the present map.
Earlier late 16th century printings of this Ortelius map are much more frequently encountered. This 1655 Venice edition is noteworthy for its scarcity. A close comparison of this example with the 1598 printing reveals the plates used were identical.
In near Fine, clean, well-preserved condition overall.
Sheet measures c. 5 1/4" x 3 1/2".
Printed area measures c. 3 7/8" x 2 7/8".
Tooley's
Dictionary of Mapmakers
, 4, p. 297.
[R14202]