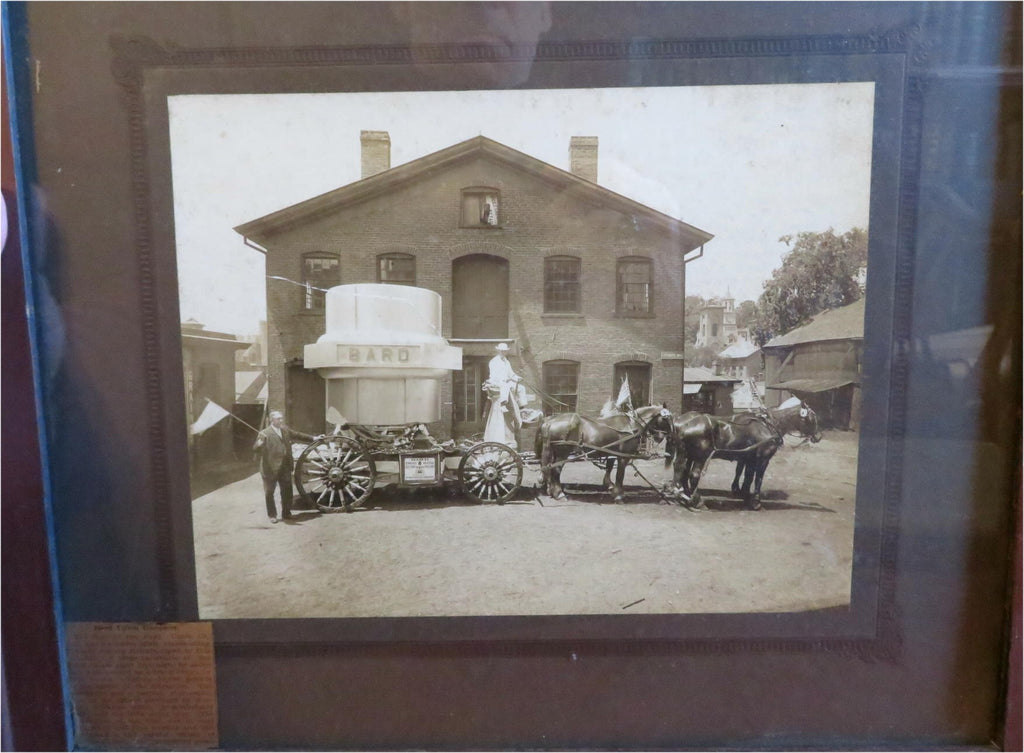 Untitled Framed Photograph.

(Old Photographs, 19th Century Photographs, Americana, Parade Floats, Bard Union Company, brass ball and flange manufacturer).

Created c. 1890's, United States.

Late 19th century framed original photograph. Small newspaper clipping gives brief contemporary description of the parade float.
Well preserved, nice looking example with pleasing age patina.

Photograph Measures c. 7 1/2" H x 10" W.

Frame Measures c. 13 3/4" H x 17" W.

[B4646].