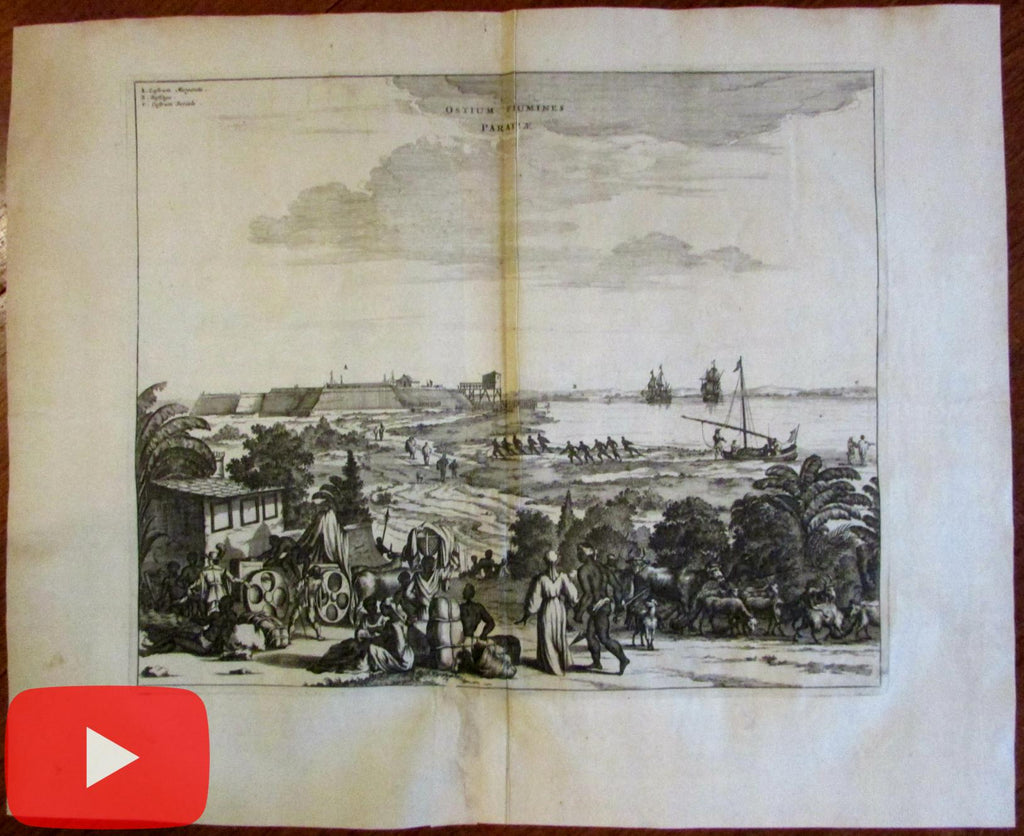 Ostium Flumines Paraybae.

(South America / Brazil).

Issued Amsterdam, 1671 by Ogilby / Montanus.

Fine 17th century engraved prospect harbor view on the coast of Brazil.
Represents the once important Dutch Fort Castle Marareta at the entrance to the Paraiba River. Merchants trading goods in foreground, fisherman hauling in boat, tall masted sailing ships in the harbor.
Short video shows condition better than words. Old paper repair to left of bottom centerfold, easy to miss when viewing the image.

Minor light toning and as typical for printed images of this vintage, minor paper flaws, but to our eyes and for most people, an entirely acceptable and nice looking example.

Original fold line as issued.

Sheet measures c. 15" x 18 1/2".

Printed area measures c. 11 1/4" x 13 5/8".

[vR16970]