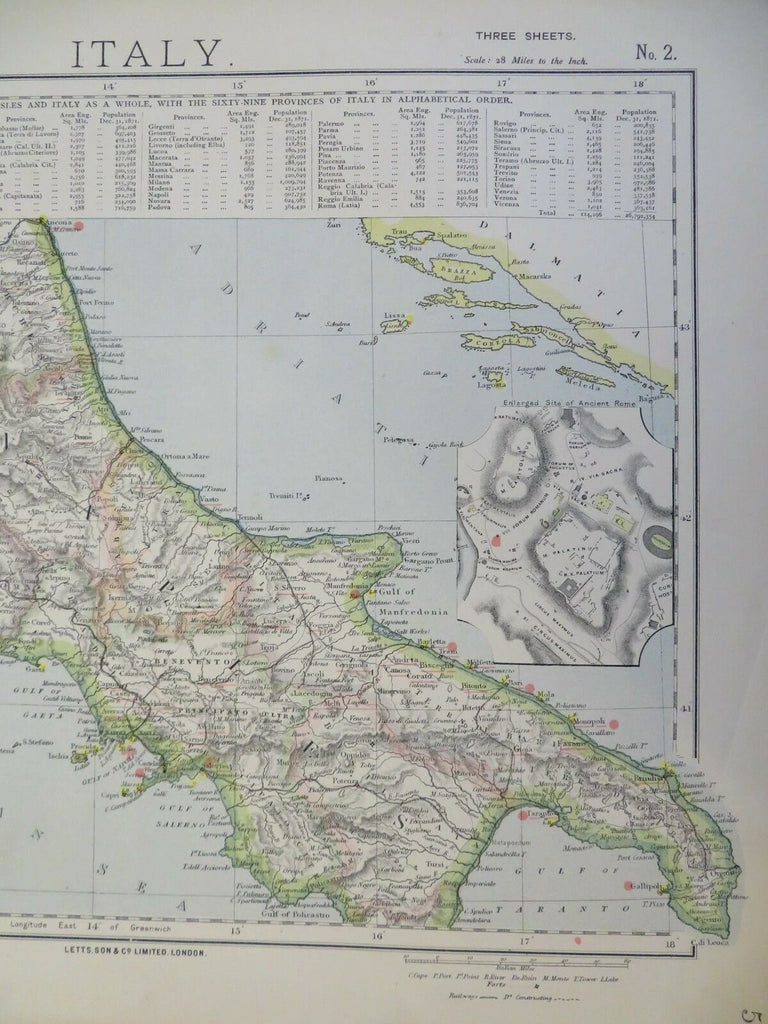 Italy.

(Europe, Italy, Central Italy, Rome, Naples, Mt. Vesuvius, Ancient Rome City Plan).

Issued 1883, London by Letts.
A late re-issue of the SDUK plates from the 1830's & 40's, here transferred from steel to a lithographic process of printing, with amendments made to the maps during the process. Hence, Lett's firm did not merely re-issue the SDUK maps, but created entirely new maps using completely different printing technologies with unique and pleasing visual results. For instance, most SDUK maps were issued either in B&W or with narrow outline hand color, here the thick coloring altering the end result.
Well preserved, nice looking example with pleasing age patina, fresh and almost as issued.
Of particular modern interest for the key, which notes unusual features such as trade statistics for wine, fruit, metals, categories not typically found on maps of this era or region.
Sheet Measures c. 17 1/8" H x 14" W.
Engraved Area Measures c. 15 1/4" H x 12 1/8" W.

Cartographic Reference(s):
Tooley's Dictionary of Mapmakers, vol. 3.

[R27305].