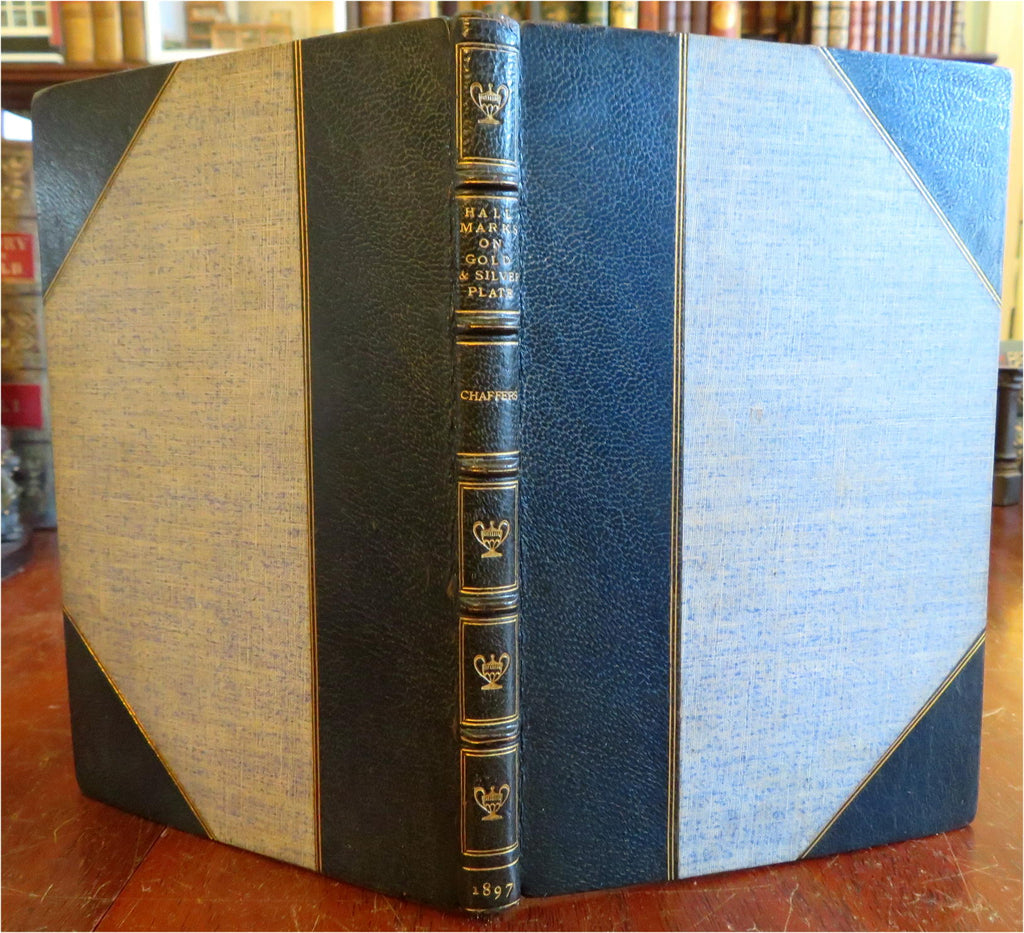 (Old Books, Leather Books, 19th Century Books, Antiques, Gold Plate, Silver Plate, Reference Handbook).

Chaffers' Hand Book to Hall Marks on Gold and Silver Plates. With a Revised Tables of Annual Date Letters Employed in the Assay Offices of England, Scotland, and Ireland, ed. by Christopher A. Markham.
Published 1897, London for Reeves and Turner by Gibbings and Co.
82 pages. Text in English. Illustrated throughout.
Period 1/2 leather binding, raised & gilt bands, gilt title lettering & urn compartment decorations, cloth covers, top edge gilt.
Book is physically old and shows some signs of handling and time. Book is not new or in "new" condition.

Binding gently age worn but still appealing, leather rubbed but still supple, remains overall attractive as an object.

Text block paper is gently toned, internally still well preserved, tight, sound.
Still attractive on the shelf. Book displays a pleasing and unique age patina and is in nice antiquarian condition, any age flaws easy to overlook or forgive. 
Please review photos for more detail and our best attempt to convey how this lovely 19th century book survives.
Book Measures c. 7 1/2" H x 5 1/4" W.
[B4900].