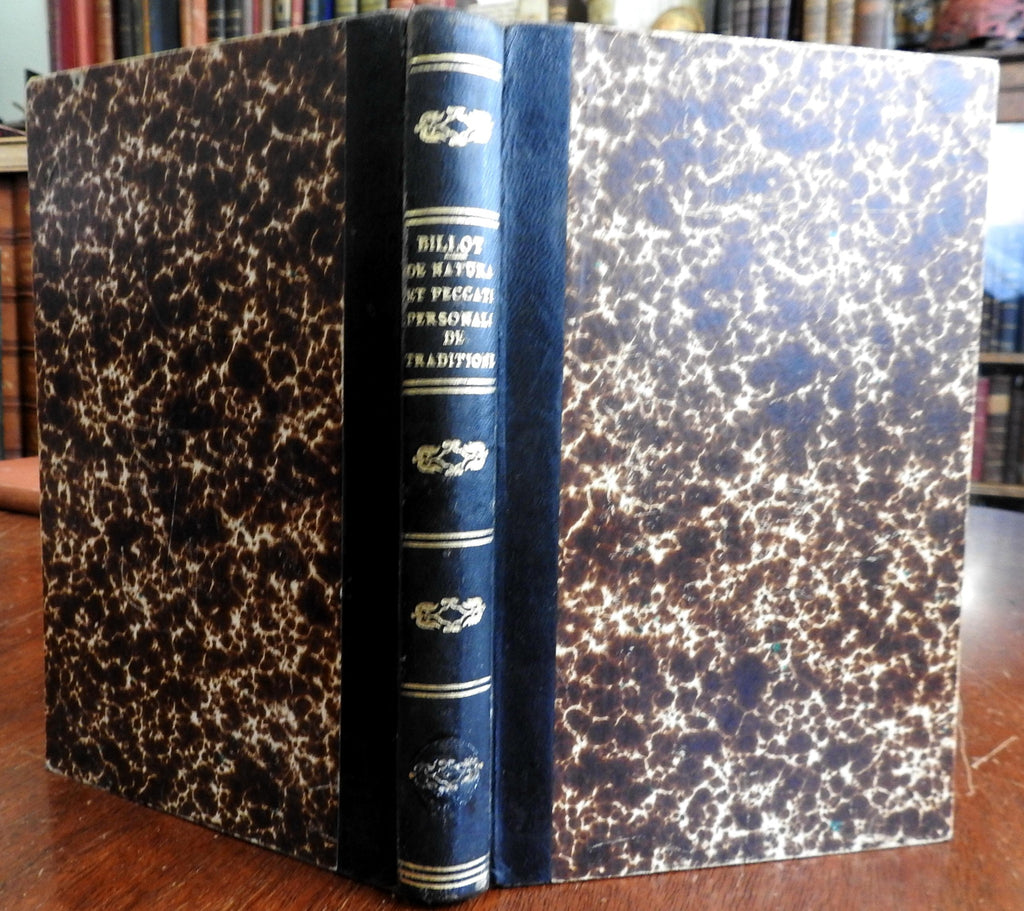 (Old Books, Leather Book Bindings, Religion, Christianity, Theology, Evolution).

Disquisitio de Natura et Ratione Peccati Personalis Sive Introductio Ad Tractum de Poenitentia Ex Prima Secundae, Quaest, LXXI-LXXXIX, by Ludovico Billot, S.J.
Published 1897, Rome by Typographia Polyglotta.
130 [131] pages. Text in Latin.

De Sacra Traditione Contra Novum Haresim Evolutionismi, by Ludovico Billot, S.J.
Published 1904, Rome by A.S. Iospho.
137 pages. Text in Latin.

Period 1/4 leather binding, smooth spine, gilt bands and compartment decorations, gilt title lettering, marbled covers. Binding remains clean, tight, and sound. Interior contents display a pleasing age patina, largely free of age spotting.
Book remains well preserved and attractive on the shelf. It displays a pleasing and unique age patina and is in nice antiquarian condition, the age flaws easy to overlook or forgive. 
Please review photos for more detail and our best attempt to convey how this antique item survives.

Book Measures c. 8 3/8" H x 5 1/2" W.
[B642].