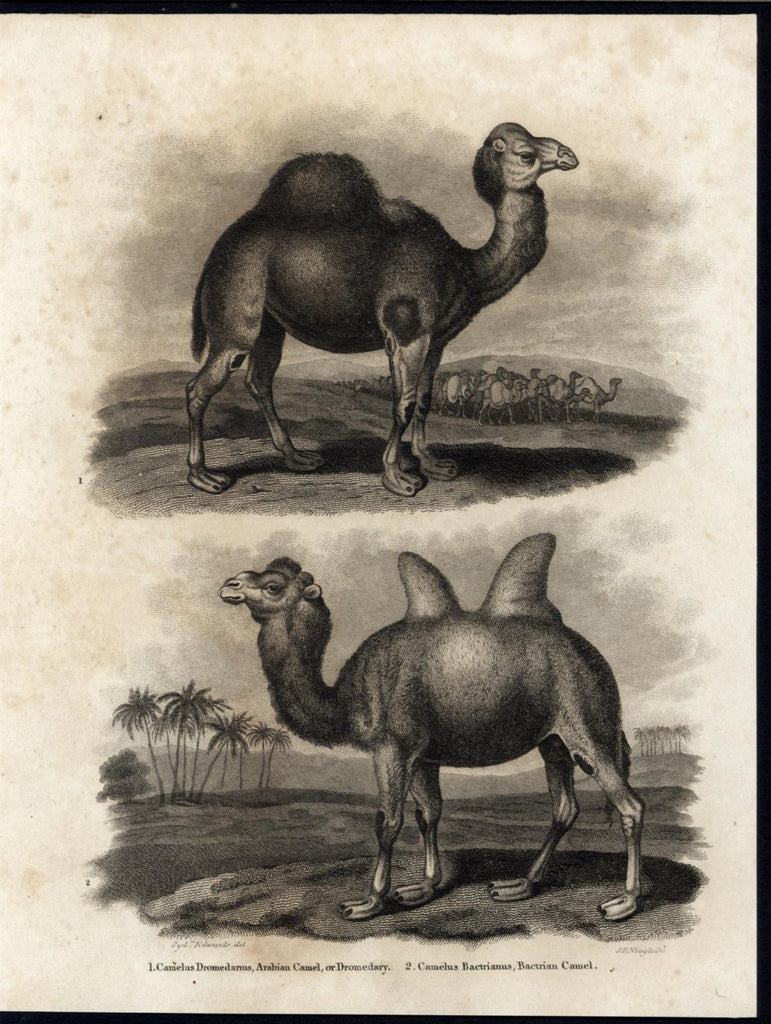 Camelus Dromedarius, Arabian Camel, or Dromedary

Camelus Bactrianus, Bactrian Camel
Issued c.1810, New York?

Engraved by J. B. Neagles
Visually fascinating and rather scarce original antique engraved print.

A lovely artistic image worthy of display which is not often seen.

A picture is worth a thousand words. The zoomable image is a major part of the item description. Please examine closely, as what you see is what we will send you. [note: we grade very conservatively and always seek to disclose any noteworthy flaws ].
In Good+ to near VG or better condition; uniform age toning to sheet as typical, light soft normal age waviness, foxing or spotting scattered about the sheet, overall the printed image is clean, well preserved and very attractive. Sheet displays a nice patina which is the result of the hand-made materials used to construct the paper and print it.
A little-known and fascinating antique printed image which any collector, dealer, institution or person of artistic taste would be happy to own and display.
Sheet measures c.  10 1/8" H x  7 3/4" W.
Printed area measures c. 8 5/8" H x  6 3/8" W
[84742]