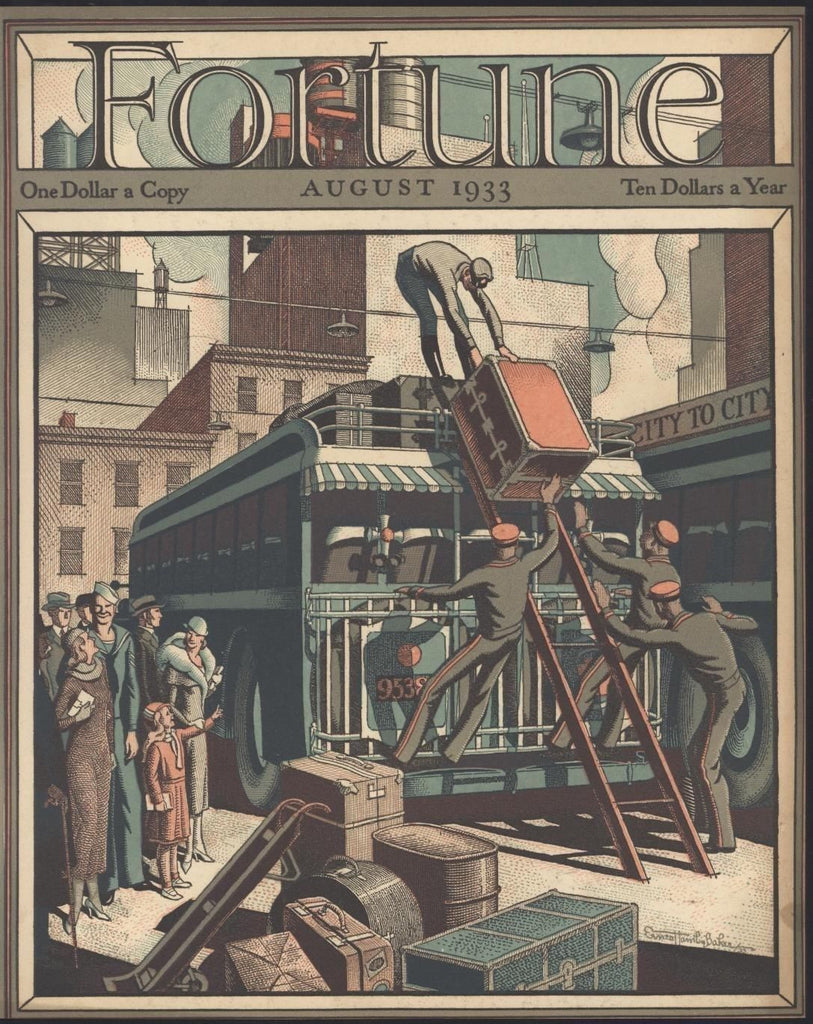 Unloading Luggage off a Bus
Issued 1932, New York by Fortune Magazine
Art by Ernest Hamlin-Baker
Fine original antique color lithograph color cover. Printed on quality heavy paper which retains its inherent structural flexibility and soundness.
In Good+ or better condition, some light minor age wear as well as some slight dustinesss but overall the image remains clean and attractve, well worthy of ownership and display [note: we grade very conservatively and always seek to disclose any noteworthy flaws]. Text on verso as issued.
The printed area remains visually pleasing, a nice impression of a pleasing and frameable image.
Any minor defects along the sheet edges and in the margins may be seen in the photos.
Sheet measures c. 10 3/4" W x 13 1/2" H.
[48851]