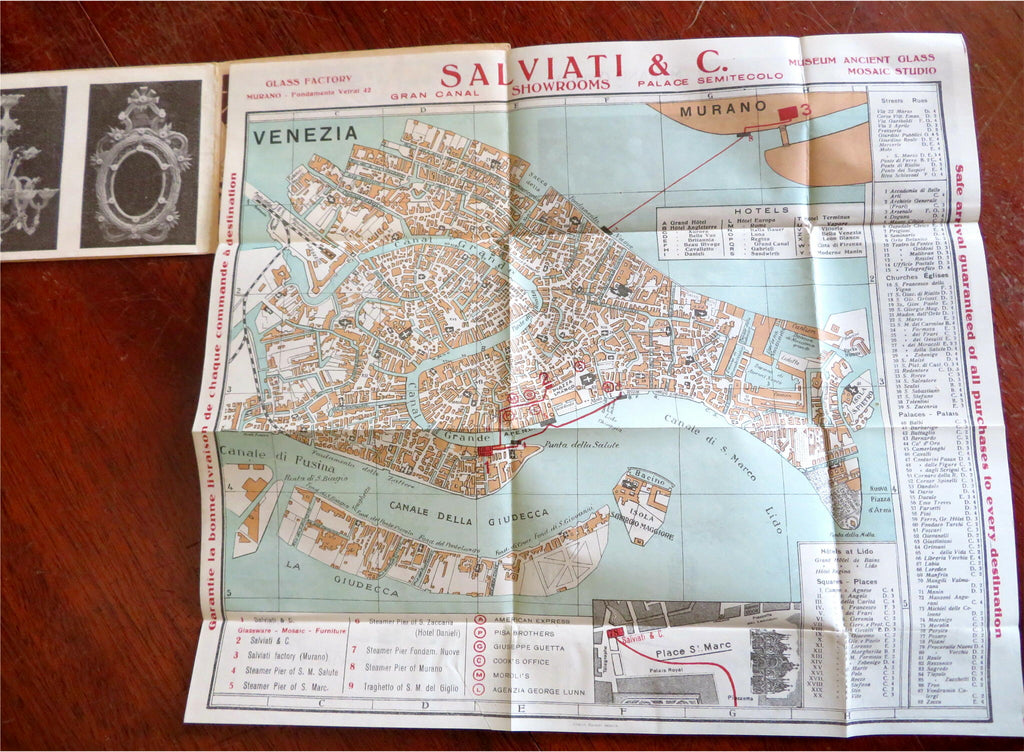 (Old Books, Souvenirs, Travel, Tourism, Italy, Venice, Grand Canal, Salviati's Glass Blowing, City Plan, ).

Glass Blowing at Salviati's on the Grand Canal.
Published c. 1920's, Venice for Salviati's.
Small tourist give away map inside a promotional leaflet. Text in English. Large color folding city plan.
Almost certainly a very scarce survival given the ephemeral nature , small thins format and the source being a specific business then operating within the city.
Publisher's pictorial paper wrappers, large folding city plan with advertising on front and rear.
Map is old and shows some minor light signs of handling and time. Item is not new or in "new" condition but is well preserved indeed.

Paper covers age worn, slight rubbing, remains overall very fresh, clean and attractive as a fragile survival.

Still attractive on the shelf. The scarce map brochure pamphlet displays a pleasing and unique age patina and is in nice antiquarian condition, any age flaws easy to overlook or forgive. 
Please review photos for more detail and our best attempt to convey how this vintage tourist item survives.
Covers measures c. 5 3/4" H x 3 3/4" W.
[B4841].