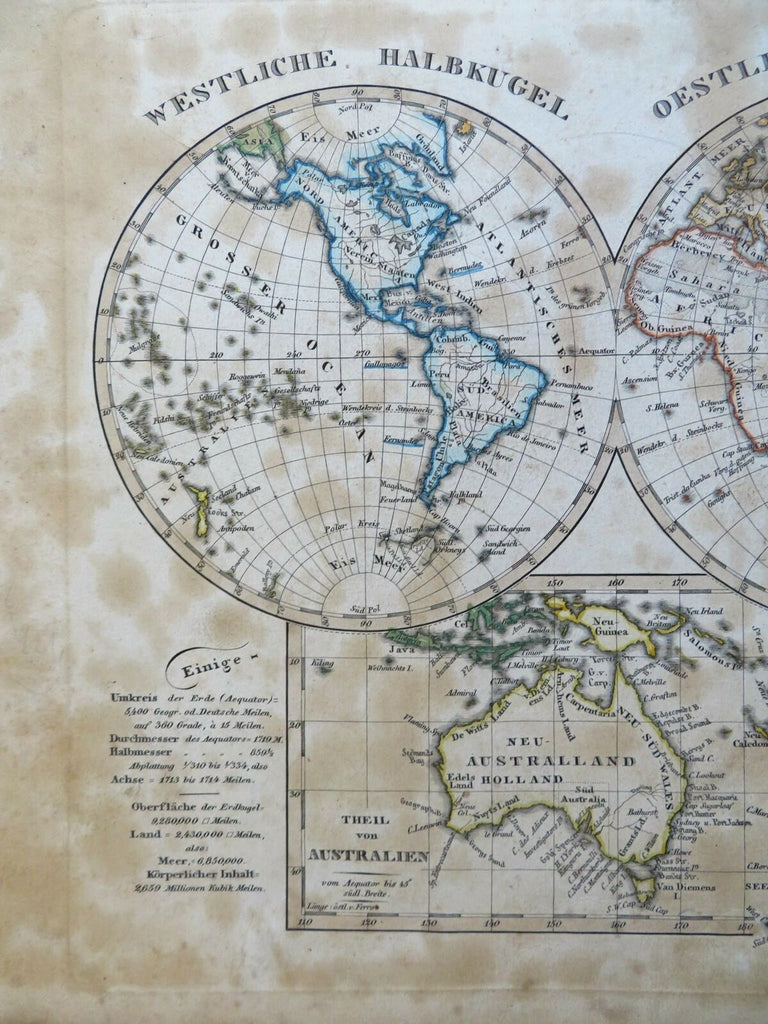 Westliche Halbkugel - Oestliche Halbkugel - Theil von Australien.

(Old Maps, 19th Century Maps, World Map, Double Heimpsheres, Eastern Hemispheres, Western Hemisphere, Australia, New Zealand, Papua New Guinea).

Issued 1843, Gotha by Justus Perthes for Stieler.

Scarce mid 19th century engraved map with original outline hand color. Map was mounted on linen in the 19th century.
A large inset of Australia fills a box below the cusps of the hemispheres above.
Well preserved, nice looking example with pleasing age patina. Moderate to heavy age spotting as seen in photos. Still worthy of display and ownership.

Sheet Measures c. 9 1/4" H x 11 1/2" W.

Engraved Area Measures c. 7 1/2" H x 8 3/4" W.

Cartographic Reference(s):
Tooley's Dictionary of Mapmakers, vol. 4.

[R27588].