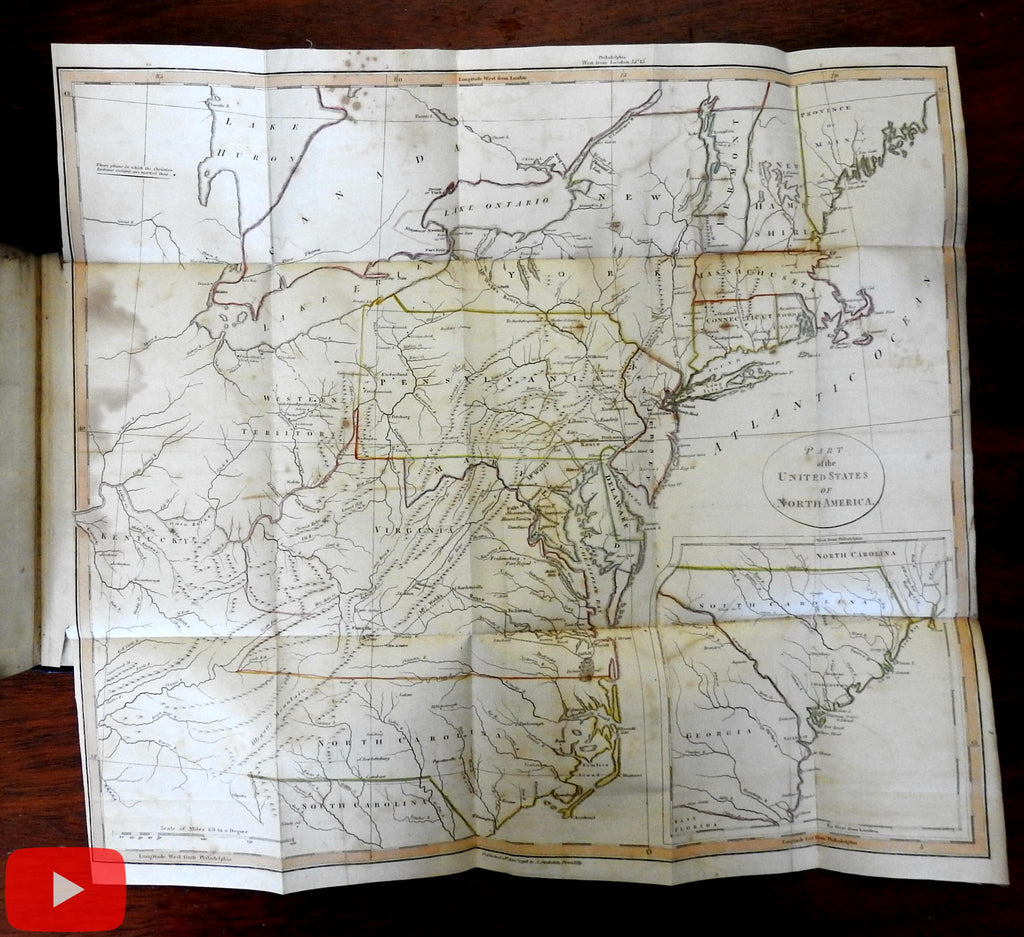 [Travelogue, 18th century travel in early American republic, Isaac Weld, British Royal Society].

Short video captures condition much better than words. Please watch prior to purchase to ensure a clear understanding of the set.

Travels Through the States of North America and the Provinces of Upper and Lower Canada During the Years 1795, 1796, and 1797, by Isaac Weld Jr.
2nd Edition published 1799, London by John Stockdale.
2 volumes, each c. 300 pages. Text in English. Contains 16 folding maps and view plates. Complete.

Rebound in plain cloth. Title and volume in gilt on spine.
The maps include a very early city plan of Washington, D.C., a map of the Great Lakes, a plan of Mt. Vernon, a fine city plan of the city of Quebec and a large folding map of the eastern portion of the U.S. (with original outline hand color). Also includes nice early views of Mount Vernon, Bethlehem, a Moravian settlement.

Binding remains tight and sound.
Interior contents display a universal age patine, as well as some moderate to heavy spotting or foxing. All the plates have been backed long ago with linen.
Interesting glimpse of the early American republic from an Irish member of the British Royal Society.

Books measure:  8 3/4"  H X 5 1/2" W.
Set along the shelf measures: 3 1/8".

[V2137].