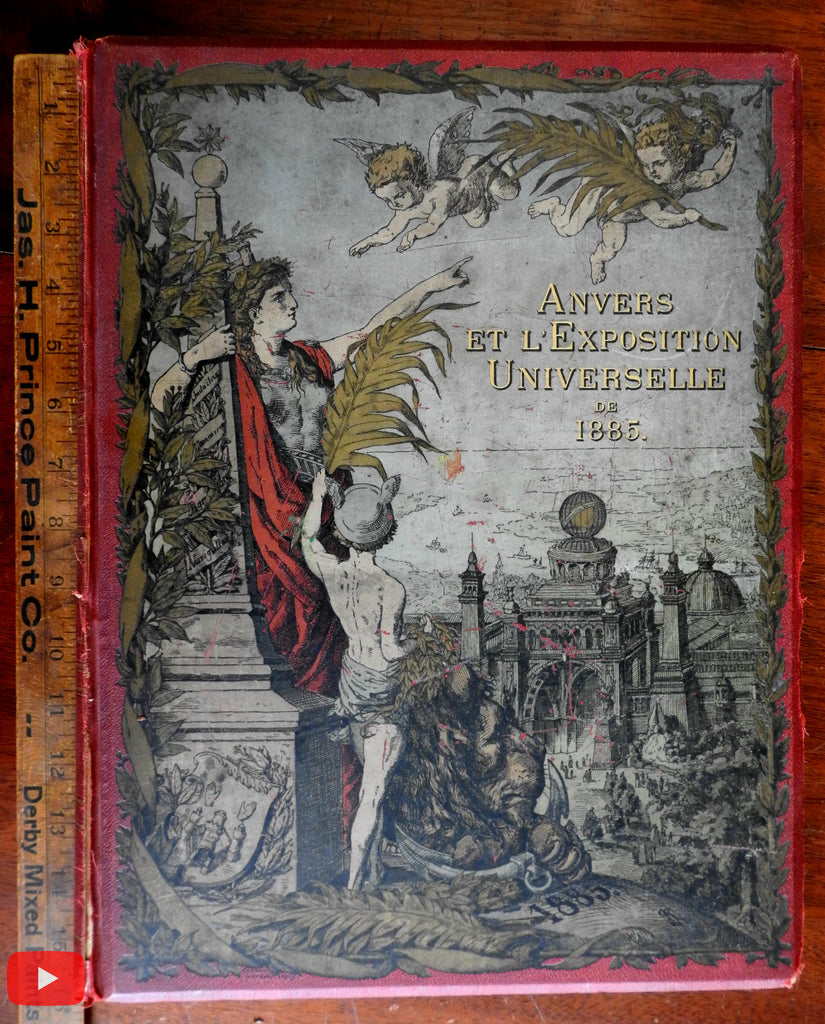 [Old Books, Antwerp World's Fair, 1885, Belgium, Mechanical Inventions].

Short video captures condition much better than words. Please watch prior to purchase to ensure a clear understanding of the book.

Anvers & L'Exposition Universelle de 1885: Le Galerie des Machines, La Galerie Internationale du Travail, L'Electriciet, Et Le Concours International de Traction Mecanique, by Rene Corneli and Pierre Mussely.
Published 1886, Bruxelles, by A. Mertens.
170 pages. Text in French. Profusely illustrated throughout.

Period publisher's decorative pictorial color cloth binding, gilt bands and title decorations, beautiful illustrated cover, all edge gilt.
Cloth split along front joint, spine still held tightly, covers firm and strong. Binding rubbed, stained with corner fraying, but still attractive.

Binding remains clean, tight, and sound. Interior contents display a pleasing age patina, with some light scattered spotting throughout. Any age flaws are easy to overlook or forgive.

Book measures: 16" H X 12" W.

[V2290].