American West Alaska Cuba Egypt c.1900-10 large lot 3-D stereoviews x 70
Brian DiMambro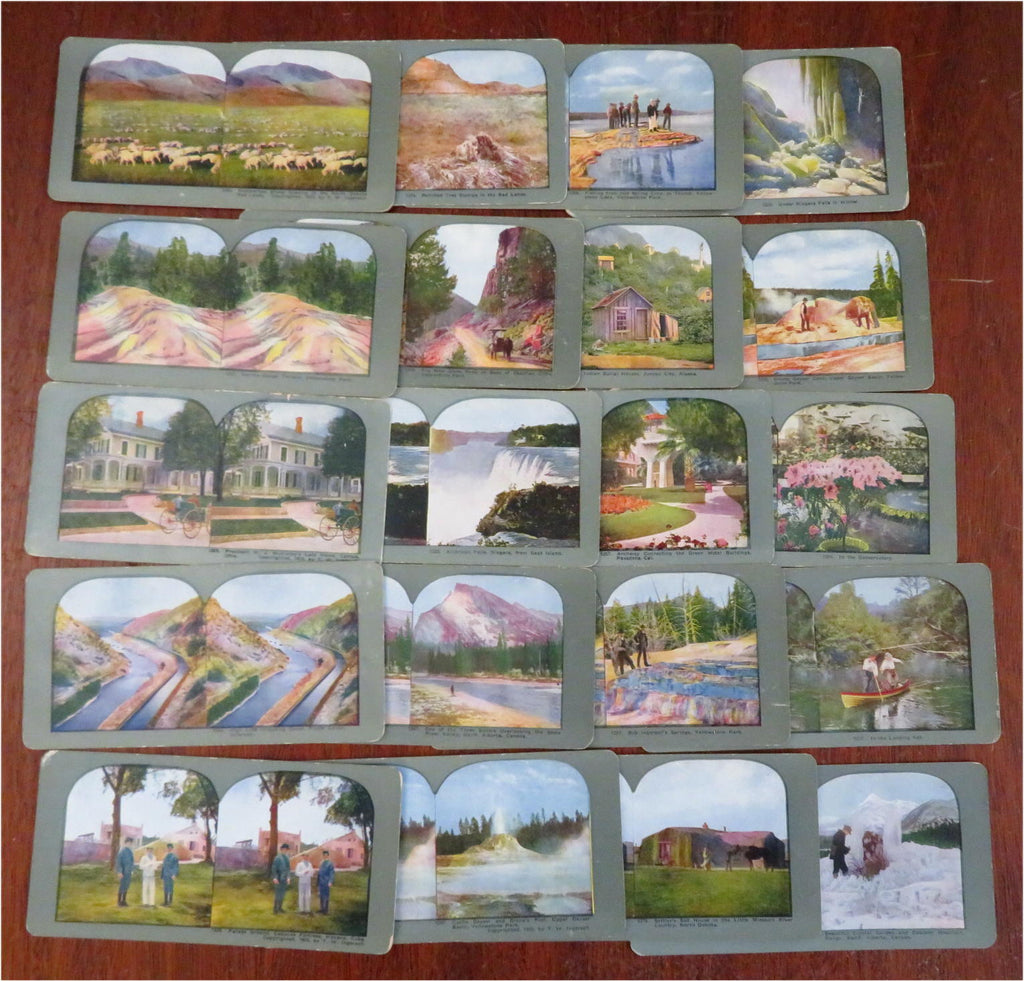 (Stereoviews, 3-D Photography, Souvenir Views, American West, Alaska, Philadelphia, Cuba, Egypt).

Untitled Lit.
Published c. 1900-10, United States.
Pleasing lot of 70+ early 20th century color stereo views, each captioned on reverse.
All cards with title and descriptions printed on side or reverse. Assortment of ethnographic, architectural, and topographical images capturing this region in the early 20th century.
All views show edge wear and small signs of handling, a few may have old creases, overall they remain in nice clean condition. 

The asking price reflects the condition based on our examination and 35+ years full time exposure to a broad range of antiquarian books and ephemera. Any small flaws seen or described have been taken into account with the pricing of the lot. A reasonable price per card.
Cards Measures c. 3 1/2" H x 7 1/4" W.
[B9639].