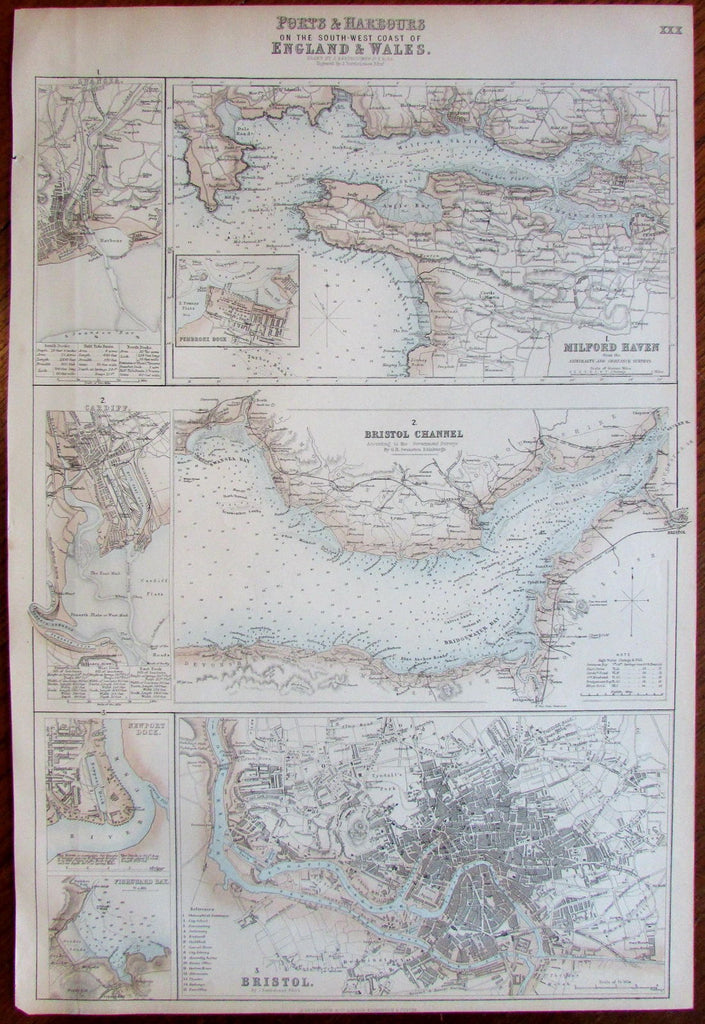 Ports & Harbours on the South West Coast of England & Wales.
(Milford  Haven / Bristol Channel / Fishguard Bay / Newport Dock / Cardiff / Swansea)
Issued 1854-62, London & Edin.. Engraved by J. Bartholomew.
Fine mid-19th century antique color lithographed map. Excellent level of detail, lovely lithographed appearance unique to this era. Nicely detailed city plans.

Paper and image remains clean and well preserved with a fine patina and visual appeal.
Sheet measures c. 18 3/8"H x 12 1/4"W.
Printed area measures c. 15 1/4"H x 11 1/8"W.
Tooley's Dictionary of Mapmakers , vol. 2, p. 122.
[R16085]