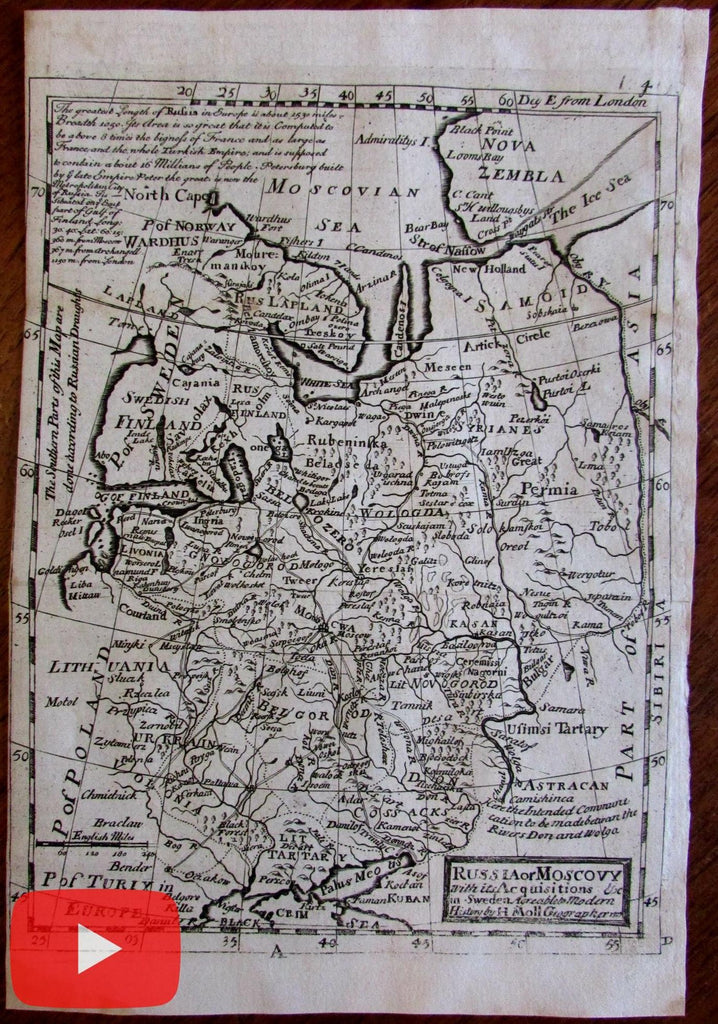 Russia or Moscovy with its Acquisitions &c in Sweden Agreable to Modern History.

(Europe- Tartary- Crimea- Lapland- Nova Zembla- Finland- Ukraine)

Issued c.1725-30. Engraved by H. Moll.

Interesting early 18th century engraved map.

Left side blank margin shaved to neatline, right blank margin partially re-instated with matching paper. Short video captures condition much better than words..

Sheet measures c. 11 1/2" x 7 3/4".
Printed area measures c. 10" x 7 1/2".

Tooley's Dictionary of Mapmakers, v. 3.

[vR16991]